Last time, we started looking at some hysterical letters by F. C. W. (who may very well be Francis Channing Woodworth) that were published in The Mother's Magazine in the 1840s. Fourth on the list is "Moral Poisons: The Antidote," which starts with the rather worrying sentence "Under the general caption of 'Moral Poisons,' I have in this Magazine, repeatedly called the attention of parents to the corrupting influence upon the morals of children and youth of a great portion of the light literature of the day." It is rather worrying to me, if to nobody else, because "repeatedly" makes me think that I've missed "Moral Poisons 3: Chipwrecked," "Moral Poisons 4: The Voyage Home," and maybe even "Final Moral Poisons X-2 Version 2.0 Special Edition." I don't have access to all issues of The Mother's Magazine, so until I do, I'm going on to F. C. W.'s first "Moral Poisons: The Antidote."
F. C. W. has some tips for parents who wish to keep their children safe from deadly, deadly literature or who need to "apply a remedy" to minds already poisoned by said literature. His first is
Parents must teach sound principles to their children on this subject.

They must show them the evils attending the reading of the fashionable novels of the day, and other vicious works of the lighter order. This can be done. Nothing is more practicable. One single number of that excellent monthly sheet, published by The American Tract Society–the "American Messenger,"–one of the principal aims of which is to show the evils of impure literature, will furnish ready for your use ample evidence from their nature, that these words are coals of fire, and that the mind cannot come in contact with them without the fearful danger of being burned. It will do more. It will point to authentic facts, and show what is more to the purpose than all the theories we may have on this subject, that many a youth has had his imagination influenced by these vicious novels, and that through their influence, he has been ruined, temporally and eternally.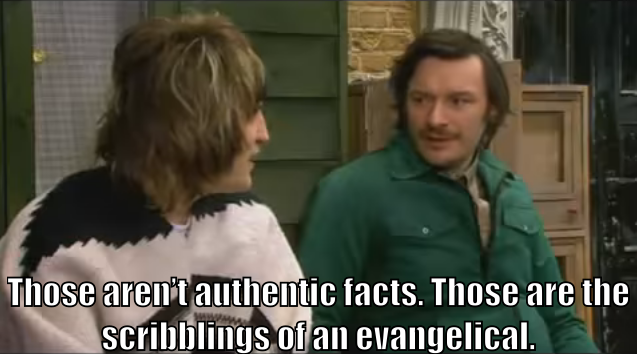 F. C. W. has finally focused on novels, at least. I was initially confused when I saw him pushing the American Messenger, since it does much the same thing as Woodworth's Youth's Cabinet. Of course, he didn't take over editorship of The Youth's Cabinet until 1846, and it didn't become Woodworth's Youth's Cabinet until 1849. I then assumed he must have been on the editorial board for American Messenger. As far as I can tell, he wasn't even a paid member of The American Tract Society at that point. (He did eventually get around to paying them a whole $15 to become a lifetime member, but not, so far as I can tell, in the 1840s.) Maybe he actually liked American Messenger. Sadly, I have not been able to find a copy of the American Messenger from around this time, but I have looked through some from 1850. Almost all of those feature one or more rants about the danger of novels, or at least books in general. In fact, in the July 1850 edition, the editors announced four "premium article" awards, one of which was for the best article on "novel-reading." The confusing part is that the awards were originally given out by the Committee of Awards in October of 1848. I'm honestly not sure why they weren't announced at some point between November of 1848 and, say, June of 1850, but whatever. At least they were kind enough to reprint the winner for the best article on "novel-reading" in that issue. I'm not sure I would say it, or any of the other articles published in 1850, will really "furnish ready for your use ample evidence" that novels are dangerous, and I'm pretty sure "authentic facts" are limited to statements like "Some people read novels."
But wait, there's more! We don't get actual fake letters from fake novel readers, but we do get summaries of fake conversations with fake novel readers. Those are almost as good, and I guess they're cheaper to produce.
A young lady of my acquaintance had read one of the most objectionable of Eugene Sue's novels, and although she acknowledged there were some features in the work from which the eye of virtue turned away in pain, yet, on the whole, she thought it might safely be read by those whose principles were firmly established, and in that class she ranked herself. She declared unhesitatingly that she felt no evil resulting from their perusal, and that she must be indulged in this amusement. I remonstrated with her seriously, yet kindly, and appealed to her conscience and to her fears. I thank God that these remonstrances were heeded. She promised me voluntarily that she would never read another novel of that class.
F. C., dude, look, I know you really want to believe that you are a really great speaker. Maybe you are, but if so, it really isn't reflected in your writing. That woman, assuming you didn't make her up (and you probably did), only said that because you creeped her out and she didn't feel she could safely get away from you any other way. I know, because I had to do that with my 7th grade pre-algebra teacher. She was deeply convinced that Lone Wolf adventure books, or maybe just fantasy books in general, were dangerous. This was the 80s, and I suspect she wasn't quite sure what was D&D and what wasn't. Anyway, if you grew up in a place like Arkansas and still somehow had the brains to figure out that the Confederacy lost the Civil War, you said stuff like, "Oh, yeah, sure, I'm totally convinced that novels are dangerous and I'll never read them ever, ever again. I'll just put this one in my pocket and throw it away when I get home!" every day you left the house.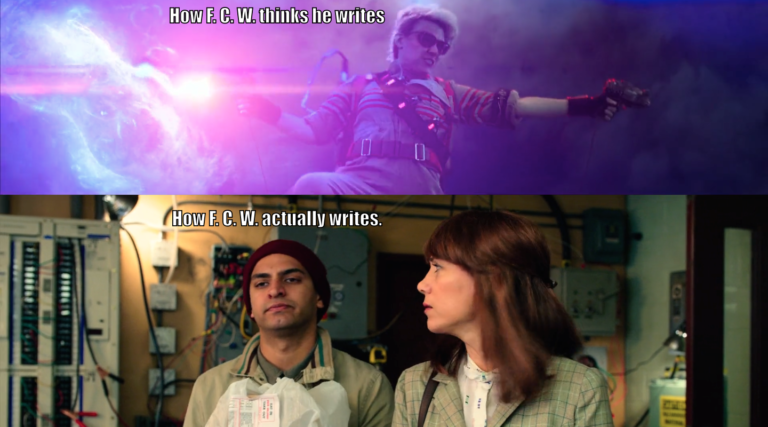 Also, what do you mean by "of your acquaintance"? Do you mean you sat next to her on the train and decided to talk at her until she climbed over the seat in front of her to escape? Do you mean you shouted at her on the street? Do you mean the two of you shop at the same grocery store and you spent your whole trip there just following her around and telling her that she'll go to Hell for reading The Mysteries of Paris and you sort of forgot to ever actually buy any groceries? The more I think about it, the creepier it gets.
I know another recent case in point. A pious mother learned with pain that a son had clandestinely obtained several of Bulwer's novels, and had read them. The young man was not a professor of religion; yet his godly mother made him feel that by the perusal of these works of fiction, he was striving against the Spirit, and placing formidable barriers in the way of his salvation. She showed him that the code of morals which is inculcated by Edward Bulwer and those of his school, was drawn up by the arch-deceiver, and that just so far as they exerted their legitimate influence, they were calculated to educate the soul for the pit from which they were imported. "I know it, I feel it," said the young man. "I was sensible of it while I read these novels. They afford a pleasant amusement; but I will not hazard the welfare of my soul for a momentary pleasure. I will read no more."
Pretty much everything I said a minute ago applies to this, only now he's giving us a second-hand story that is almost certainly completely fabricated at some point in the chain. Was the kid lying to make mom shut up? Did the mother lie to make herself sound more awesome? Is F. C. making this all up? Probably that last one, but if so, he must have figured out in the 1840s what Sir Cyril Burt never figured out: if you are going to make up all your data, at least make sure you add a little variety.
Also, if you haven't already listened to the audiobook of "John Scalzi Is Not A Very Popular Author And I Myself Am Quite Popular", go listen to it. Specifically, listen to the sound of impotent rage every time the narrator says Scalzi. That's what I hear every time F. C. W. writes Bulwer, and if you can't imagine that in your head, then you and I are not even close to reading the same "Moral Poisons: The Antidote" Done? Right.
Finally, F. C. reminds us that novels are the same thing as poison: "But arsenic is no more poisonous to the physical constitution, than are some of the fashionable novels which find their way into hundreds of families, to the morals of thousands of youth who read them."
This basically wraps up F. C. W.'s first suggestion to parents. (You do remember that's what we were talking about, right? Because I don't.) His second bit of advice is "Parents must act the part of censors over the books and periodicals which are candidates for favor in their families." He then spends several long paragraphs, which could have been filled with more hilarious fake notes from fake novel readers, justifying this. I'm not sure why anyone would need to justify this, unless F. C. W. was envisioning parents continuing to censor their children after they moved out, got married, and had kids of their own. Judging from how upset F. C. was in his first "Moral Poisons" article about a 21-year-old reading either Byron or Bulwer, I don't think he is willing to let little things like the age of majority get in the way of censorship.
I found one chunk in his defense of censorship particularly amusing. F. C. claims that "We do not tell our children what they shall believe in matters affecting their eternal interests. We do not make it criminal in them to differ from us in opinion, if they see reason for such a difference." Oh, baloney! F. C., you just told us you spent who knows how long haranguing some woman you met on the street, and you don't even know her that well. You've concluded that every author you don't like is personally employed by Satan. Don't pretend that you'd be okay with your children having their own opinions on anything. I suspect if they came down on the other side of the "bacon vs. sausage" choice while ordering breakfast at a diner, you'd stab them with your fork.
F. C. W. ends rather abruptly, taking a full quarter of a page to explain that his article is about to hit the maximum allowable length in The Mother's Magazine, hoping that we aren't already sick of his BS, and assuring us that even if we are sick of reading his stuff, plenty of other people think it's just awesome. Who are these folks? Apparently, they are the ones who, "while they point to victims of this soul-destroyer in the shape of a poisoned literature–victims among their own kindred and at their own firesides–lift up the imploring hand, and with tears beg of the directors of the press to speak out on this subject to sound to note of alarm, and to suggest an effective remedy." Yes, he did say "to sound to note of alarm," and unlike some of the strange stuff he says, I think that was actually an accident. Or, you know, maybe it wasn't, because as you may recall, his previous article was entitled "Who Write Our Novels?"
This leads us to F. C. W.'s "Moral Poisons" 2: Risk Addiction. Last time, on F. C. W.'s "Moral Poisons," F. C. was kindly giving us a list of two things that parents can do to save their children from novel poisoning. He would have given us more than two, but he sort of ran out of space. He deals with the fact that he ran out of space last time by wasting almost a full page ranting about how bad novels are and how we need to find antidotes for them, as though he hadn't already written multiple letters about this already.
At least he keeps his numbering from the first "Moral Poisons," so he starts with his third suggestion: "Parents must labor to form a correct literary taste in the minds of their children." F. C. argues that fashion is "unstable as water, and fitful as the wind." Taste, on the other hand, is "governed by fixed principles and accords with immutable laws of mind." He continues, as though we needed that. "Taste has no affinity for vice, and coalesces with nothing so well as the religion of the cross." Uh… I'm not even sure what to say to that, so I'll let you look at this nice Japanese calligraphy from the opening of Furinkazan.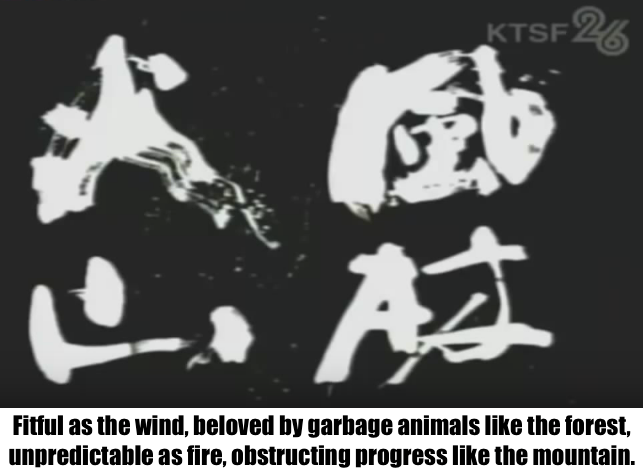 The child should be taught that taste and fashion in the light literature of the day have been divorced, and that many of the most fashionable issues of the press in this department are directly opposed to taste. It needs but little logic, surely, to show that the efforts of Bulwer, and Maryatt, and Dickens, to say nothing of the French school of novels, not less fashionable and more corrupting to the morals, are not in accordance with pure taste.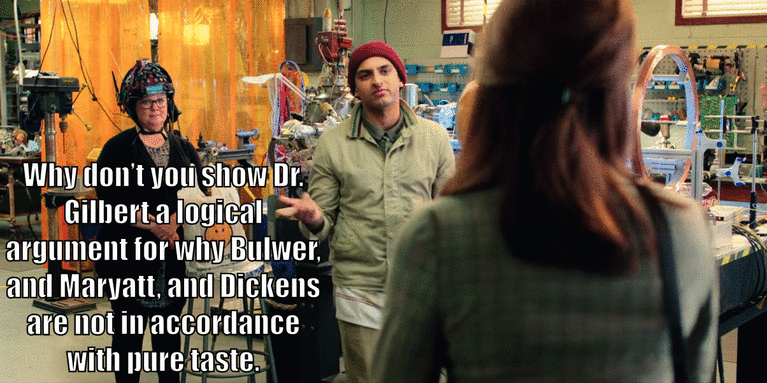 We've heard his thoughts on Bulwer before. Maryatt, though? That's Captain Frederick Marryat. We can't expect F. C. to get all his details right, can we? Marryat was a naval officer for many years, and was one of the first people to write fan fiction about Admiral Thomas Cochrane. Basically, if you find a book about a brilliant naval captain that has been written in English after the 1830s, it's probably AU fanfic about Cochrane.1 Marryat's advantage over all those other authors, though, was that he had actually sailed with Cochrane. Marryat also wrote books for children, and the ones I have read tend to be in the same vein as Woodworth's Youth's Cabinet or Woodworth's other works, except that I don't remember Marryat ever condoning theft or bribery.
So why did Marryat make it onto F. C.'s enemies list? It might be because F. C. really hates naval fiction (I believe Sue may also have written some of that!) but I doubt it. Marryat probably made it onto the list for one of a few reasons. I know he sometimes mocked excessive prudery and the other absurdities of organized religion, and F. C. W. is basically a walking, talking, letter-writing absurdity of organized religion. He also worked hard to get American publishers to respect the copyright of his books and not constantly print pirated editions of them, and apparently a number of Americans involved in the book industry felt that "Capt Marryatt (sic) has no more right to [his] work than we have," and they were angered that their publishers might be "injured by a Foreigner attempting to Prevent us from manufacturing Books are and have been considered and acted upon as common Property". At that point, American copyright law only applied to Americans, and anything written by citizens of other nations, even ones living in America, were considered public domain. During a visit to the United States, he heard about rebellions in Upper and Lower Canada and offered his services to the Canadian government. In Canada a few months after the end of the rebellions, he toasted a fellow naval captain who had, dealt with a couple of American pirates. This apparently got him burned in effigy in a few parts of the United States. I also know that he wrote a diary of his travels in America, available from Project Gutenberg in two parts. He analyzes American culture with all the skill and thoughtfulness that one would expect from someone whose primary qualifications are (a) being English, (b) having commanded a ship of war, (c) having written Thomas Cochrane AU fanfic, and (d) having written stories for children. It's still an interesting read, but the fact that it caused such a stir in the United States says more about how thin-skinned Americans were at the time (and still are, given the number of people who still support that orange buffoon Trump) than anything else. There were several angry responses to his Diary in America, including "Lie-ary on America, with Yarns on its Institutions, by Captain Marry-it, C. B., (Common Bloat)." With a name so full of clever and on-target puns, you just know that it didn't further serve to make Americans look bad. There are a lot of reasons F. C. W. could have imagined other people would agree with his dislike of Marryat, but my guess is that he was personally upset with Marryat for saying something like the religious equivalent of "that dude has some small hands."
What about Dickens? He was friends with Bulwer and Marryat, for a start. He expressed his strong dislike for evangelical Christianity, for another. We don't really need a third or fourth, but he wrote about the poorest 95% of society, and like Marryat, he wrote a book about his time in the United States and Canada in which he criticized certain aspects US culture.
After using very little logic to attack Bulwer, Marryat, and Dickens, F. C. gives us a list of things that set him off.
Irreverent allusions to the Deity are not in good taste. The double entendre, the indelicate hint which brings the blush on the cheek of female purity, are not in good taste. The obscene jest, the blasphemous oath, the bar-room conversation, the cant phrases of the mob, the low dialect of hangers-on, and moral excrescences of society, are not in good taste
F. C. W. argues that if someone has long been exposed to novels, and their "soul has been taught to revere and pity", and exposed to some hypothetical main character named, oh, say, to pick a random name, Eugene Aram (One of Bulwer's novels? Surely that's just a coincidence!), recovery may be harder. But if you start on a young child who hasn't already learned anything about the real world, F. C. assures us, the brainwashing goes so much easier, and soon you can have them hating novels like all reasonable people.
F. C.'s fourth tip for parents is that "Parents must encourage the efforts of those who are laboring to reform the fashionable literature of the day." In other words, spend money on as many books and magazines written by irrational cranks as you can afford, and then some. Yeah, books written by people who aren't irrational ultra-religious cranks may be more fun, more readable, and less likely to teach your children to bribe people and steal things, but… uh… DRUGS! A man who subscribes to a periodical not written by irrational ultra-religious cranks "goes to the shop of a literary druggist–an unsanctified reckless empiric–and asks him if he will be so kind as to compound for him, fifty-two doses of his poison, and send one of these doses weekly to his dwelling, for the use of his children!" Such a periodical, we are assured, at the very least, "weakens the mind and tends to make the heart worse rather than better." And, after again suggesting parents spend lots of money on these sorts of evangelical brainwashing materials, ends with "Though the enemy of purity, and virtue, and holiness, is scattering poison throughout the land, the God of truth has provided and antidote, and he will not hold the parent guiltless who refuses or neglects to employ it."
F. C. W.'s final letter is "Vicious Novels: Cause of Their Increase." This time, he starts with the assumption that people value entertainment and excitement above all other things. Fortunately, if there is one thing F. C. W. is not, it is entertaining. He complains that nobody ever does anything unless it is entertaining. No offense, F. C., because I know you think you are the first person to notice this, but your parents said it about you, and their parents said it about them, and so on. It's all part of the great circle of life. Go on. Say it. Say "The kids these days!" You know you want to.
But, of course, there has never been a time when people would refuse to do anything unless it was entertaining. How can I be so sure? Well, we're still here. If nobody did anything that wasn't entertaining, society would collapse. Farmers, I assure you, would not spend all their waking hours every single day day breaking their backs to make food for you lazy city folks. Nobody would pay taxes, collect taxes, talk to patients at a hospital, grade algebra homework, or show up to a minimum wage job to run a cash register for a bunch of ungrateful, vicious, petty customers. We are in about as much danger of that as we are having all the angry fourteen-to-twenty-something guys who write comments on YouTube videos running off to form their own society away from the rest of us. Actually, I think I'd gladly risk a civilization-ending mass vacation if it would increase the chances of the bottom half of the Internet going all Atlas Shrugged on us. But it's not going to happen.
Unfortunately, F. C. just goes on an on about this for a couple of pages, before we get something good.
We contend that the first question with a good man or woman in regard to a work of taste, should not be, "Is it interesting?" but "can it, on the whole, be read with profit, intellectual or moral, or both?" and if it cannot be so read, that man or woman has no business with the book, let it be ever so full of interest—we use the word in its restricted, technical sense.
I really wish I knew what the "restricted, technical sense" of the word "interest" is. Looking at Webster's 1812 American Dictionary of the English Language, I'm coming up blank. None of the meanings for the noun seem like they would fit with what F. C. means here. If you actually know something about this, please leave me a comment!
After this, F. C. informs us that novelists only write their "vicious novels" because the public buys them.
Authors of a stamp capable of producing the novel we reprobate, could work by the line and plummet of virtue and strict morality. They have no principles about their labors. They give such a shape to their literary creations as we, the people, demand. It is their occupation to write; by it they get their bread. They manufacture what we will read and pay for. They do not make the taste; they only conform to it.
In some of his earlier letters, F. C. claimed that those kind of authors were directly and deliberately employed by Satan, who was working to turn more people into skeptics. Then we get the (probably invented on the spot) story of a publisher who failed because he tried to produce good, moral things (so, to judge from Woodworth's works, he wrote boring, trite, ethically questionable, and intellectually lacking stuff).
"If you like obscenity, billingsgate, profaneness, and disgusting details of police reports, you shall have them." And he launched his new bark, spread his sails to the popular breeze, hoisted black colors, and took in a plentiful cargo of filthy goods, mostly contraband.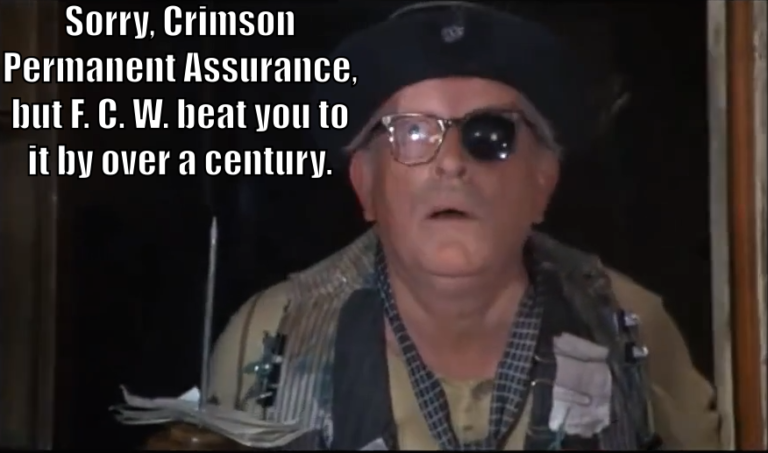 I guess F. C. W. couldn't hate Sue or Marryat for writing naval fiction, since he just wrote that cute bit of pirate microfiction. His point is that, despite having said that these people just publish what the public wants, they really are deliberately awful. And, unsurprisingly, the most deliberately awful person on his list is Bulwer. F. C. admits that Bulwer has produced several good novels, but complains that nobody ever hears about them, while everyone he knows hears about Eugene Aram and Bulwer's other Satanically-inspired works, "the morals of which are imported directly from the bottomless pit, and bear the image and superscription of the arch apostate". Maybe the reason all of F. C.'s friends heard of those books is that F. C. can't shut up about them. Every time they ran into F. C. at a party, the laundromat, or Trader Joe's, they tried to sneak away before he inevitably came out with "Did you hear what Bulwer wrote?" I'm guessing that the majority of his friends, were they still alive, and had he any friends, would have at least one story about that one time when they were cornered in Trader Joe's ever-growing hummus section for three hours while F. C. complained about Bulwer.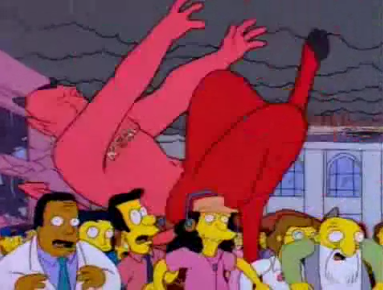 Finally, F. C. W. concludes that all people need to do is stop buying novels from such sources as Satan, Harper, & Brothers. Is that it? Are we quite done with the ramblings of F. C. W.? Well, if F. C. W. really is Francis Channing Woodworth, we've got one more article to make it through. This time, though, it was published in Woodworth's Youth's Cabinet in 1850, and called "The Arabian Nights." Woodworth, apparently, read Arabian Nights, and as he grew more afraid of imagination and stories, came to regret having read it. "The tales are, all of them, too strange and marvelous", and "[s]ome of them […] have not a very good moral influence. They tend to make the heart worse, instead of better." Hold up, we've heard that phrase somewhere else! Where was it? Oh, right, F. C. W. wrote that a bad periodical "tends to make the heart worse rather than better" in his second "Moral Poisons: The Antidote" article. Since the only hits I can find on Google for "heart worse rather than better" are from "Arabian Nights" and "Moral Poisons: The Antidoe" II: The Squeaquel, I feel pretty safe in concluding that F. C. W. really is Woodworth.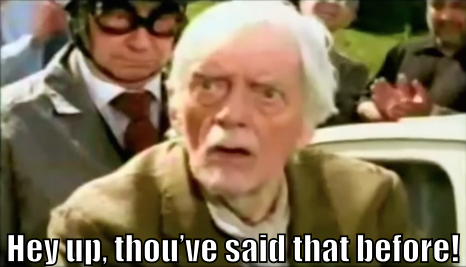 "Arabian Nights" is surprisingly short for Woodworth's anti-novel screeds, by which I mean he finishes in just two paragraphs. You've already seen the best part of the first one, and the second one is all about how the kids these days have access to the good books, so "[t]here is no excuse now for reading fairy tales, and stories about Bluebeard, and giants, and eastern monarchs, with palaces full of gold, and fifty wives apiece." You know, no reason except for the reasons he just gave us in that sentence.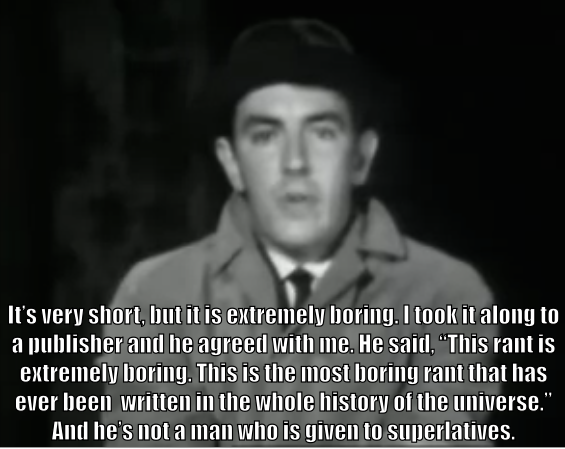 As if repeating himself in his publication isn't enough, Woodworth also gave a sermon with the same name as one of his articles. His sermon inspired "Who Write Our Novels for Us?", which takes up most of the front page of the The Advocate of Moral Reform Family and Guardian. It begins with "`Who write our novels for us'! was an enquiry made not long since in one of the pulpits of our city, by Rev. F. C. Woodworth,*" and the * for once actually means something! Specifically, it means "Editor of the Youth's Cabinet and Parlor Magazine." Thanks, anonymous ranter! We were pretty sure before, but I'm glad you felt the need to footnote it. How did this anonymous dude, who undoubtedly would have been on Feminist Frequency's Youtube blocklist if he were alive today, manage to fill almost the whole of the front page? Why, by repeating Woodworth's attacks on Bulwer and Sue, and by pulling in a bunch of others. His first questions is whether we "gather grapes of thorns or figs of thistles?" So, whoever he is, he's not much for botany. I realize this is a feeble attempt at a biblical reference, but he could do better. He wrote this 42 years after Lewis and Clark recorded an edible thistle (their journal is quoted here in the Proceedings of the National Academy of Sciences). Also, I'm assuming he has never heard seen citrus trees, blackberries, or any of a number of thorny plants we gather food from. He points out that Bulwer was, the time, committing adultery. That is actually true (and no surprise, given that Bulwer apparently asked his wife to marry him while they were at a party thrown by his then-current mistress). He then repeats Willis' claims about Sue that Woodworth brought up, without adding anything new or interesting. He then promises that "we can point to a number of individuals who have been poisoned by this species of literature." Turns out he can't, actually. Instead, we get a quote from a possibly-real magazine or newspaper article by a probably-fake novel addict: "I would give thousands to be freed from the corrupting taint which my imagination received from its perusal. As a parent I would not suffer my child to read it for worlds." The anonymous would-be character assassin also provides the very un-detailed story of Rev. Generic Minister Who Done F*cked Up, D.D. To nobody's surprise, Rev. Done F*cked Up doesn't say, "Whoops, my fault! I'm a well-known f*ckup!" Instead, he blames Byron and Bulwer. At least, he does according to our anonymous author buddy, and that's reliable enough for me. Vying for the title of Most Obvious Attempt to Blame a Novel for One's Criminal Behavior After the Fact, anonymous ranter also tries to blame Bulwer and Sue for a murder by mentioning the Richmond Tragedy.
But wait, there's more! Angry ranty man points out that an unspecified doctor, who turns out to be William H. Stokes, believes that novels cause insanity. "We have had several cases of moral insanity, for which no other cause could be assigned than excessive novel reading." Let's look at this one bit at a time. Dr. Stokes was a psychiatrist. Psychiatry has come a long way since then, but back then it was frequently less of a science than pornography addiction counseling or toothyology. Moral insanity was a mental disorder that some brainyologists (let's be honest here) made up to explain why people with no obvious cognitive impairments didn't see the world in exactly the same way the brainyologists saw it. Institutes for the insane were frequently holding cells for unwanted wives and other relatives. They were just about as easy to get into then as community colleges in the US are now. Actually, they may have been easier to get into in some cases, since modern community colleges don't preferentially admit women. Institutes like Stokes' Mount Hope were also substantially harder to drop out of than modern community colleges, yet somehow their success rates weren't anywhere near ashigh. Heck, I think even the worst math department has better success rates than the best institute you could find in 1846. So, the fact that the brainyologist Dr. Stokes couldn't think of a good reason for people dumped at his barbaric asylum to have his made-up disease doesn't really say much about the danger of novels.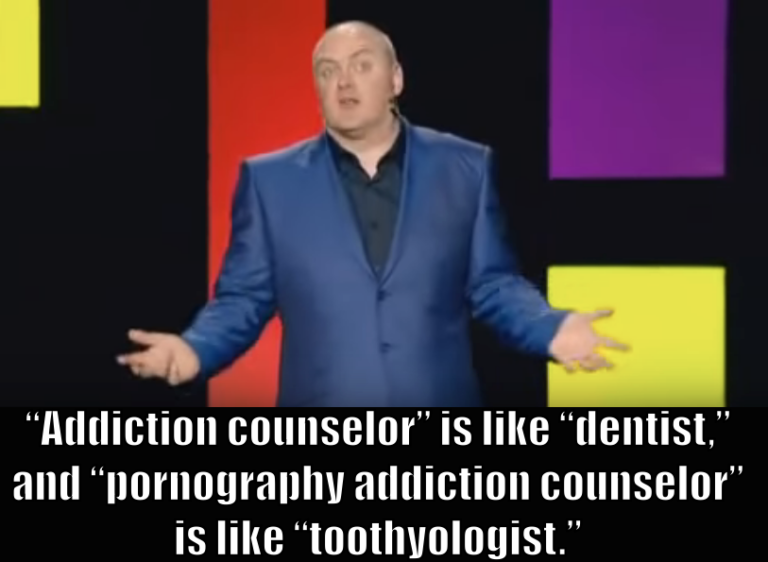 Anonymous angry ranty man (AARM?) then quotes an unnamed source at the American Tract Society: "I could detail facts of broken vows and deep disgrace and anguished hearts, and those of recent occurrence, and in Church going families, too, which have followed the constant perusal of the enchanting, debasing novel." No, you couldn't, and no, you didn't. As though AARM is in some sort of competition for the most bizarre ways to justify an unjustifiable claim3, he continues. Apparently, AARM's former BFF "tasted the cup mingled by the hand of Bulwer," and soon became a raging, helpless literature addict. Some paragraphs later, we get possibly the finest statement I have ever read, at least with respect to the evils of literature: "I feel deeply on this subject–some will think too deeply, but I have occupied a position nearer than many to the great furnaces in which this literature is forged. I have seen, and trembled as I saw, the magnitude of the evil," and so he gave the literature to a simple hobbit for safekeeping. Wait, sorry, he just warns us to "[b]eware of those books in gilded edges, beware of those pamphlets in cheap paper covers–beware of those newspapers of mammoth size–for they may be freighted with the poison." Woodworth, you inspired this guy. If I find out that he blew up a publishing house or something, I'm holding you responsible. But, unlike Woodworth, at least this guy knew how to end on a high note.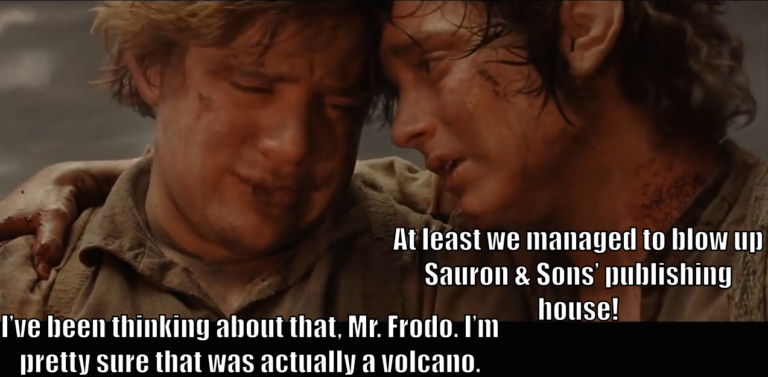 I find it amusing to note that the various people who are terrified of novels are unable to agree on which novels are terrifying. F. C. is terrified of Byron's writings, especially the suppressed poems, and Eugène Sue's The Mysteries of Paris, while John Ruskin, who fears that novel-reading will render you incapable of recognizing quality in visual art, was totally cool with both. For example, in Modern Painters, Volume 3, Ruskin casually discusses characters from a variety of sources, including several from Byron, and has a quarter-page footnote about two characters from The Mysteries of Paris that begins
Compare the characters of Fleur de Marie and Rigolette, in the Mystères de Paris. I know no other instance in which the two temperaments are so exquisitely delineated and opposed.
It does not sound like Ruskin had any fears about the writing of Sue or Byron, despite admitting that both of them might have had some less-than-stellar events in their private lives. Of course, that footnote comes from a particularly bizarre passage in which he attempts to prove, using ‼LOGIC‼2, that having a strong love of nature means that you are not among the smartest humans ever and that you are unlikely to ever accomplish anything significant. This from a guy who wrote about architecture but never designed a building, who wrote about science but never really did any, and who spent a surprising amount of his time trying to get close to underage girls (but, as the one he married said when she divorced him, never did anything with them). Ruskin had mixed views on Byron, advising people not to read him unless they can "discern the magnificence in him from the wrong." He is also mixed on Bulwer, defending him fiercely in a 1836 essay, but categorizing him as one of the more serious moral threats in an 1840 letter to a friend. This goes to show that people don't always get smarter as they grow up. Keep that in mind the next time your racist, sexist, homophobic uncle tells you that you'll understand his perspective when you get older.
James Baldwin, Ph.D. specifically included Bulwer and Marryat (on the same page, even!) in his list of authors to read if you are interested in history. Dickens shows up repeatedly, including in the list of the 100 best books. Byron also shows up repeatedly.
Apart from being such a crank that he hated thing that even the other cranks we've covered were okay with, how did Woodworth do? Let's give him a score for all six of his articles together, including the ones we saw last time.
| Stock Attack | Used? |
| --- | --- |
| Stimulation of violence, sadism, and criminality | ✅ |
| Undermining of sexual morality and legitimate authority | ✅ |
| Promotion of passivity through narcotization, hypnosis, and desensitization | ❌ |
| Substitution of fantasy for reality; promotion of escapism | ✅ |
| Promotion of stereotypy, distortion, oversimplification, and irrelevance | ❌ |
| Deliberate emotional manipulation and exploitation of consumers | ❌ |
| Destruction of literacy | ❌ |
| Weakening of family ties | ✅ |
| Destruction of artistic integrity and creativity in society | ❌ |
| Homogenization of culture at the lowest level | ❌ |
| Promotion of materialism and conformity | ✅ |
| Making readers less intelligent | ✅ |
| Posing an actual physical risk to health | ❌ |
| Being addictive in the same way that drugs or alcohol are | ❌ |
| Being metaphorically (or literally) infectious, toxic, or venomous | ✅ |
| Causing the end of some mythical golden age, or at least reminding us of its end | ❌ |
| Being fun or pleasant, since nothing fun or pleasant can be good for you | ❌ |
| Total: | 7 |
He got 7. For having written five letters to the editor and one piece in his own magazine, I would almost have expected better than an average of 1⅙ per piece. Really, though, having read all of those, I'm amazed he managed to get 7. The guy is such a one-trick pony, and that trick is to scream and cry about Edward Bulwer-Lytton. But I shouldn't mock him too much, since we're actually going to see more of both Bulwer and Sue next time, when we discover that saying "I've got a whole bunch of totally, 100%, absolutely true facts and iron-clad logic to back up my angry rant!" has meant "I'm an angry, immature twit with nothing useful to contribute!" since well before the dawn of Twitter.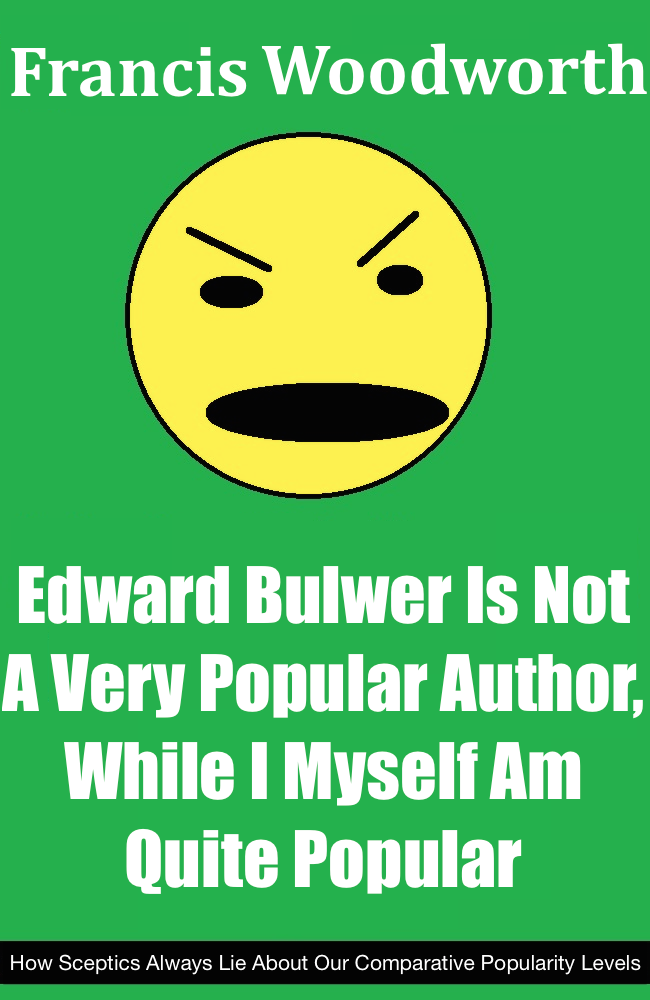 ---
1: Jack Aubrey? Most of the events in Master and Commander, as well as many scenes from later books in the series, are just toned-down versions of events from Cochrane's life. Jack Vincent? Maybe. Jack Sparrow? Probably. Hornblower? Heck yes. Lord Ramage? Haven't read it yet, but I'm going to say yes anyway and sleep well tonight. Richard Bolitho? I'd bet money on it. Nataniel Drinkwater? Naturally. Captain Kirk? F*ck no. Had Cochrane been in command of the USS Enterprise during Star Trek II: The Wrath of Khan, the movie would have ended about fifteen minutes after Enterprise and Reliant meet, the battle scene would have been way more awesome, and Cochrane would have won. Easily. And I don't mean if Cochrane had been in command of the starship Enterprise. No, I mean the 1799 schooner. Marryat and everyone who wrote after him anti-Mary Sued Admiral Lord Thomas Cochrane, because some of the things Admiral Lord Thomas Cochrane actually did would be too unbelievable to put in a novel.
2: That's LOGIC which is on fire, for those of you who haven't learned to read Dwarf Fortress.
3: I think Tikon's use of True < False < True in this answer on Quora is going to win, personally. If your program relies on True < False < True, the fact that such a statement is confusing is by far the least of your problems.