Last time, I promised you some actual peer-reviewed academic research on romance novels, but then I immediately undermined both the words "peer-reviewed" and "academic." Let's get started right away by looking at "Love Means Never Having to be Careful: The Relationship Between Reading Romance Novels and Safe Sex Behavior", in the Psychology of Women Quarterly. The authors appear to be operating under the assumption that all romance novels are essentially the same. Even back in 1975, which was probably way before the "golden age of less rapeyness" (according to Everything I Know About Love I Learned from Romance Novels"), and well before we had such a relatively wide range of subjects and authors, it seems that romance novel publishers saw some very distinct differences in their lines. The article also claims that condom use in romance novels is shockingly low, that women who say they read a lot of romance novels don't appear to be particularly pro-condom, and that "including safe sex elements in romance stories increased positive attitudes toward condoms and marginally increased intent to use condoms in the future."
NPR and the good folks at Smart Bitches Trashy Books both have a great articles that eviscerate this so-called research, as well as a more recent essay that trotted it out. To summarize, this isn't exactly what you'd call good science. It's more like what you'd find at the second-grade science fair that I mentioned in the previous post, between the booth with a shocking exposé of what happens if you cut a tennis ball in half and one of about a dozen identical vinegar-and-baking-soda volcanoes. The research was published in 2000, involved a total of about 150 college undergrads in an intro psych class, and it used a total of 78 novels that were all published between 1981 and 1996. These novels were carefully selected by buying stuff from three local bookstores. I'm guessing that responsible random sampling procedures were not used.
I'm going to level with you. Every semester that I teach intro statistics, I ask my students to do a project. They have about two weeks to put the whole thing together, and the majority of the students manage to pull off better sampling procedures than this.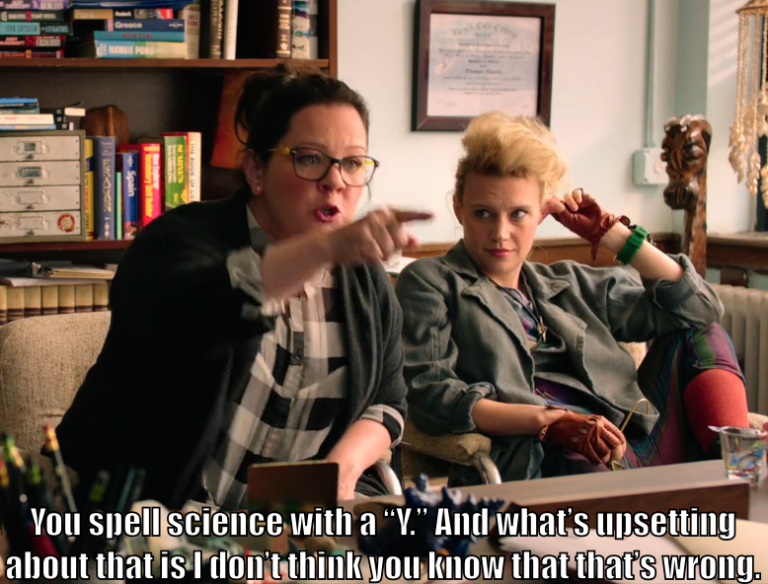 The fact that the authors only bothered to look at 78 novels got a lot of mockery on Twitter, but the big problem isn't really that 78 novels is a tiny, tiny number when compared to the number of romance novels published between 1981 and 1996. Including more novels in the study won't fix the fact that they obviously did a lousy job capturing the range of romance novels available. Including more novels would just mean that they would have had more totally useless data. Either the (presumably used) bookstores they visited didn't have very many recent novels, or the authors didn't believe that romance novels could change over time. Looking at how romance novels changed between 1981 and 1996 would be a cool idea, but the authors were specifically interested in understanding recent novels. I'm not sure how old or confused you have to be to think that a novel that is fifteen or more years old is recent. Likewise, my problem with the subjects isn't that 150 people is too small, but rather that they were mostly studying teenagers in an intro psych class, and those folks tend to be a little bit WEIRD. Also, if you're a nineteen-year-old woman and some creepy psychologist starts talking to you about his opinions on sex and condom usage, you just smile, nod, and say whatever you think he wants to hear so you will have the best chance of making it out of the lab alive. Of course, if I call out this one article for trying to pretend that students in an intro psych class at an American university are representative of all people everywhere, I'd have to call out quite a few other studies. So, HEY SOMETHING LIKE 80% OF PSYCHOLOGY RESEARCH: WTF IS WRONG WITH YOU? WERE YOU HIGH THE DAY YOUR STATISTICS TEACHER TALKED ABOUT GATHERING DATA? Okay, done.
When the study authors said they looked at "including safe sex elements in romance stories", they actually mean they asked some college undergraduates taking a psychology class to read two paragraphs from a romance novel. Half of those students also got a paragraph written by the researchers themselves about condom usage. What could be sexier or more conducive to promoting condom use than reading a paragraph about condom use during sex written by your creepy psychology teacher?
That was a bust. Anything else? Well, there's "Slash Fiction and Human Mating Psychology", from the Journal of Sex Research, which assures us that (a) all romance novels worldwide are the same, (b) this is because economics dictates that romance novel authors and publishers perfectly reflect the exact desires of all romance novel readers, and (c) clearly, if you analyze a few romance novels, you'll have a deep understanding of specific aspects of the psychology of all women, since that stuff is primarily the result of evolution and not culture. When you see someone trying to force the results of some very sketchy studies to support an even sketchier claim about how all humans work (especially if it's at least a little bit of a skeevy claim), and assuring us that it must happen because evolution, you should immediately think "This smells like evolutionary psychologists," locate the nearest door, and walk out of it without ever turning your back on the evolutionary psychologists.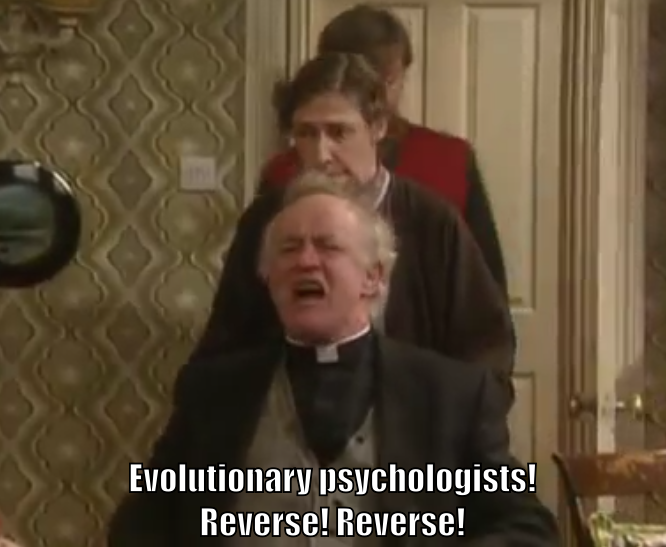 Stephen Jay Gould had some rather strong words for evolutionary psychologists. So does Dr. Heather Schell. So does Dr. Frans de Waal. And before you point out that Dr. Schell isn't a scientist, I've got two things to say to you. First, neither are evolutionary psychologists. Second, Doctors Gould and de Waal earned Ph.D.s in the sciences. But, if you don't want to read what Gould, Schell, and de Wall have written, I can summarize. You know those people who spend most of their time writing comments on the Internet? Imagine if someone unwittingly hired them to do science. Evolutionary psychologists enjoy making claims along the lines that rape is natural. The phrase "just-so stories" tends to show up when people who know something about evolution or psychology discuss evolutionary psychology. De Waal does argue that psychology needs to embrace evolutionary theory, but not in the sense of "let's use a lot of science words that we don't really understand! Now we're all scientific and stuff!" No, de Wall would like psychologists to actually understand evolution before they talk about it.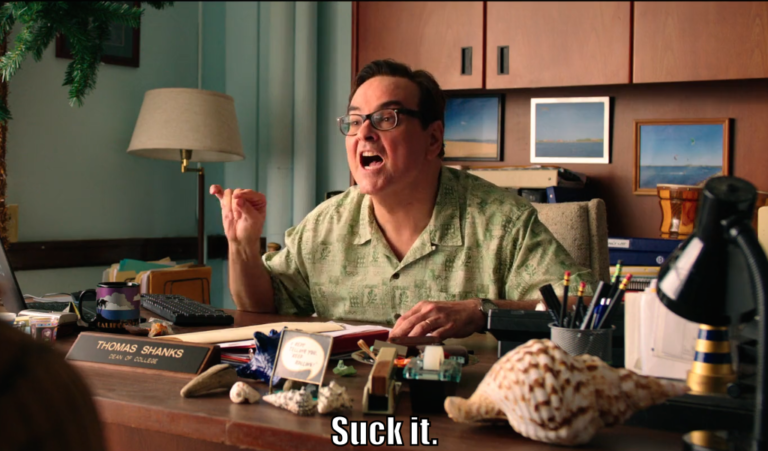 So, really, you probably don't need to know any more about this paper, but I really want to share a little more about it anyway. The authors actually claim that the romance novel market, as it existed in 2004 (or, heck, maybe back in the 1980s, if these authors used the same sampling technique as the last group), is exactly the way it is because of the way all women's brains evolved. Furthermore, they claim that the kinds of stories that did not exist, or that they weren't aware of when they wrote their article, clearly did not exist for a reason. Think I'm joking? Here's what they say.
But precisely because genre romances have been shaped in free markets by the cumulative choices of tens or hundreds of millions of women to effectively pick the locks of the pleasure circuits of women's brains, they have great potential to illuminate female mating psychology.
Was I joking? Note, also that they say free markets, which is part of their claim that all cultures at all times have the same preferences in romance novels. Let's allow this train wreck to continue.
The extremely contained (and hence extremely psychologically informative) nature of genre romances springs into focus most sharply when existing romances are viewed against the literally infinite background of possible kinds of erotic fiction that women could be writing and reading but aren't. The argument that women's erotica necessarily contains information about women's mating psychology implies the corollary that the absence of certain kinds of erotica contains such information as well. Consider that any of the following kinds of erotic fiction could be disseminated via the internet, at virtually no cost, if even a handful of women were predisposed to write and read them:
Did these bozos seriously just ignore Rule 34? Fetch the popcorn.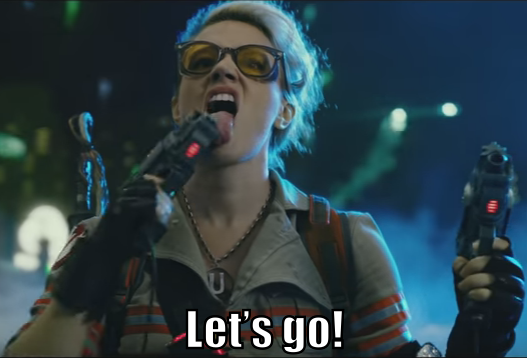 1. Narratives in which heroines have sexual relations with trees, ferrets, isosceles triangles, or any other random creature or object.
This is too easy. As of when I'm writing this, Archive of Our Own has 76 stories featuring Treebeard (although only about eight are about Treebeard having sex), one about Ents and Entwives, this, and quite a few other things if you search for "tree" or "plant." Search there for "ferret." I dare you. I stopped when I reached a multi-part Harry/Draco story involving somebody being turned into a ferret. And, since I just can't resist, there's Shadow Bear. And, while they aren't isosceles triangles, I'm pretty sure hexagons count. Yes, there is erotica based on Edwin Abbott Abbott's Flatland. No, I didn't need more than 20 seconds to find it. After that, using a search engine that existed even back when these twits wrote this article, I managed to find Sex in Flatland: A Discourse on Sexuality and Reproduction in Two Dimensions and a Twilight/Flatland crossover fanfic. Rule 34: 3. Evolutionary psychologists: 0. Of course, I'm pretty sure my toaster could beat evolutionary psychologists on a topic of their choosing three to nothing.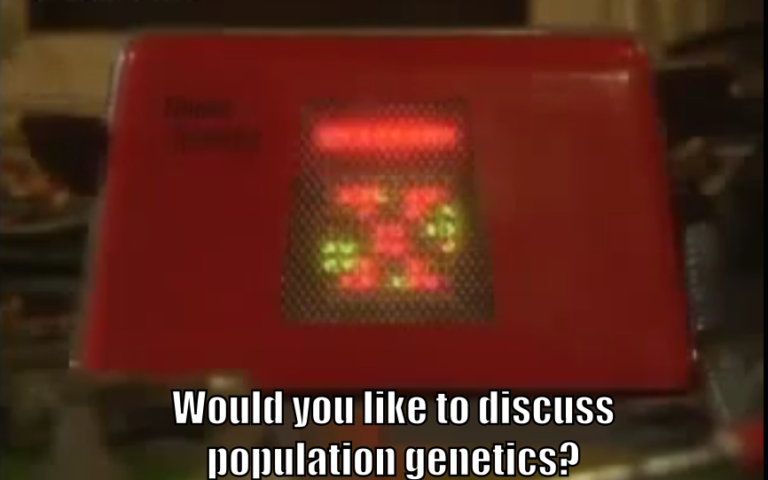 2. Narratives with little development of character, plot, or setting in which heroines have brief, impersonal sexual encounters with attractive male strangers, with no obstacles, no falling in love, no strings attached, and no happy-ever-after endings (i.e. narratives that directly mimic male porn).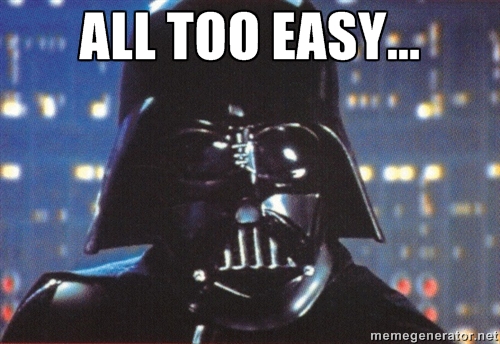 I refer you to PWP, a term that existed back before this paper was published. And, if you read the Urban Dictionary definition, you will see that it isn't specifically for men's erotica, since the definition mentions yaoi. So, should you want, you can browse through the 29,934 fics tagged PWP at AO3 (which has around 80% female users).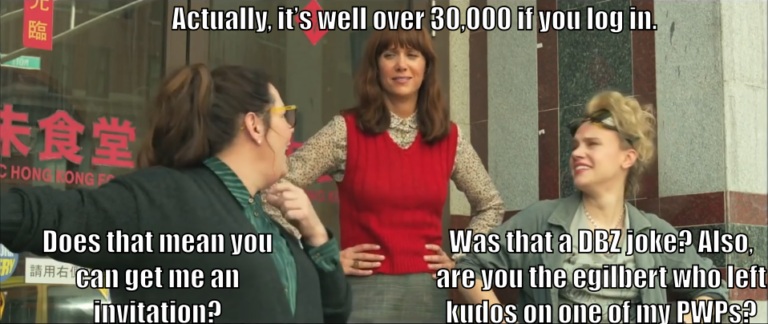 3. Narratives in which heroines have sex with their husbands or long-time lovers.
Well, Georgia Wright says that her novel, Forbidden Dreams, includes "the middle-aged, just-remarried wife's first-ever orgasm," and that she had specifically been thinking about romance novels in which husbands and wives have sex. Or, you know, you could just ask people.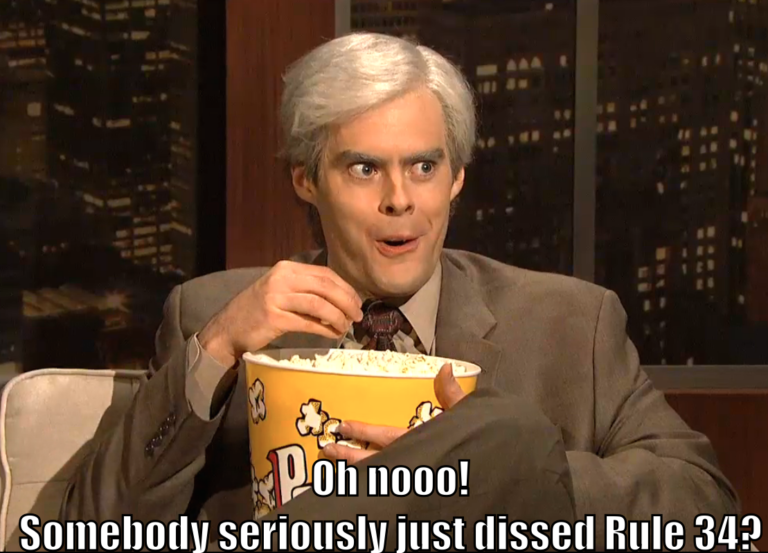 4. Narratives in which heroines meet, win the hearts of, and ultimately marry gentle, sensitive, mild-mannered, hard-working nonthreatening heroes with slightly feminine facial features who are anxious to shoulder half the housework and childcare.
And here's the skeevy part. Can't you just picture the authors sitting there with neckbeards and trilby hats (which they think are fedoras) typing this, growing increasingly pissed off about how women won't go for "Nice Guys," complaining about "betas," and putting their little article on hold for a while so they can write misogynistic comments on blogs run by random women? I sure can. I'm pretty sure the authors of this paper know and use the word "beta," even though they probably don't know it can be used without being followed with "cuck." A beta hero in a romance novel is pretty much exactly what these guys are getting at, though. Here's a list of 555 books with beta male heroes (with more suggestions in the comments).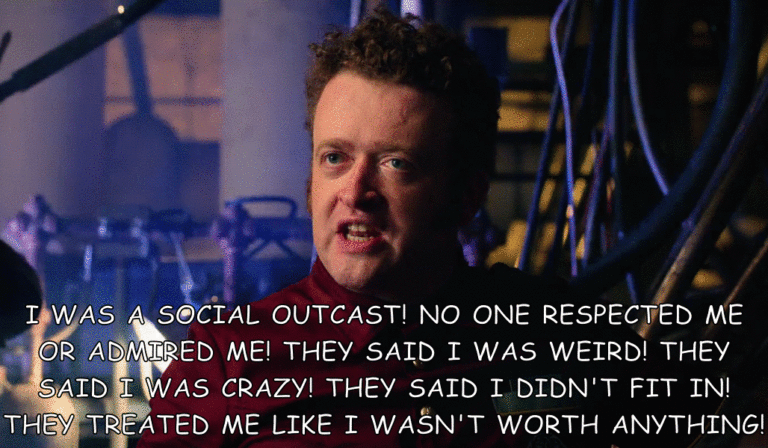 5. Narratives in which women marry such men as described above, and then have impersonal, short-term extramarital flings during ovulation with Mr. Good Genes macho studs.
Sorry, this is actually the skeevy part. This is pretty much either an evolutionary psychologist's wildest sexual fantasy (assuming they think of themselves as Mr. Good Genes) or their greatest fear (assuming (a) they think of themselves as a Nice GuyTM and (b) have somehow managed to get married), and nobody writes romance novels for evolutionary psychologists. That probably says something fundamental about humans, and for once it gives me hope for our species. (Although, ev psych folks, I can probably hook you up with a couple of researchers who are keen to break into the romance novel market, and they've already written a whole paragraph! Alternatively, maybe Chuck Tingle could write Pounded in the Butt by my Deep Ignorance of Basic Science or something for you if you asked nicely.) Now that I think about it, though, I'd be surprised if not a single one of those 555+ novels I just linked to includes the heroine cheating at least once.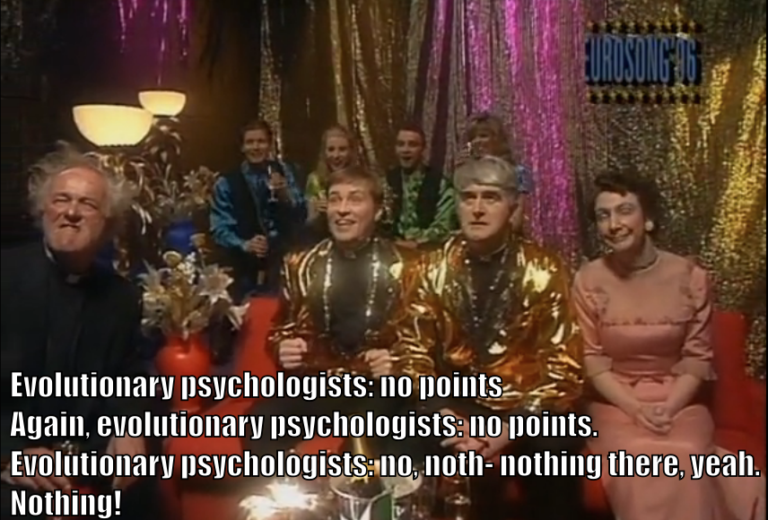 You may think it unfair that I looked all this stuff up in 2016, when the authors only had access to the Internet of 2004 when they wrote their article, and if their argument was that current romance and slash that was distributed over the Internet didn't include any of those topics, you'd be right. Their actual argument, though, was that there were no such things being published then because evolution has shaped women's brains so that such things will never, ever, ever be written or read, barring substantial changes in the universal design of the female brain. So, assuming the authors were correct and that such stories did not exist in 2004 (and we know that to be false for at least one of those groups), the fact that those stories exist now requires evolutionary change measured in gigaDarwins.
Given the immense popularity of such things as Living Inside My Own Butt For Eight Years, Starting A Business And Turning A Profit Through Common Sense Reinvestment And Strategic Targeted Marketing (and anything else Dr. Tingle has ever written) or romance novels about cryptids or any of a hundred other ideas that would blow evolutionary psychologists' tiny little minds, I think it's safe to say that the evolutionary structure of women's brains is not the reason some things haven't been included in romance novels or smutfic. The real reason is that there are an infinite number of possible topics, and there are a finite number of humans who have lived since the invention of writing. The only reason we won't get to all possible topics in the future is because, after some very large but ultimately finite number of years, the stars will have fused all atoms in the universe into iron, and we won't be able to get good-quality paper to publish new stories.
I guess in the science fair analogy, this bit of research would be done by the 14-year-old boy with anger issues who, because of a restraining order or three, isn't allowed to be in the same room as the science fair and is standing outside it tweeting about how the new Ghostbusters has ruined his childhood, despite his having been born 18 years after the original movie came out.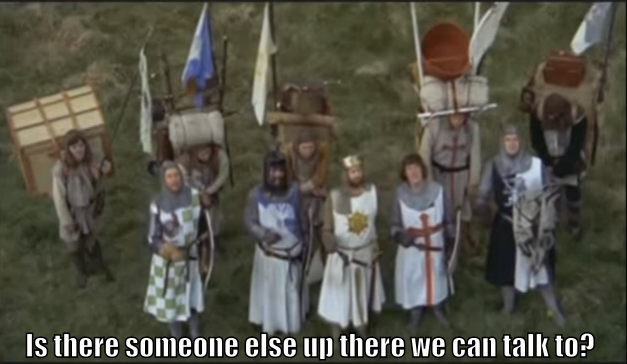 Up next, we've got "'Whatever the Approach, Tab B Still Fits into Slot A':
Twenty Years of Sex Scripts in Romance Novels", published in Sexuality & Culture in 2011. Their point is that the cultural structures that were identified in romance novels in the 1970s and 1980s are were still in force in modern (1999-2009) romance novels. What cultural structures, you might ask? Well, to start with, they include the protagonists being "young, attractive, heterosexual, able-bodied and childless". So, you know, basically the criteria they use for television shows, movies, servers at the diner down the street, and pretty much everything else in the United States. Had their point been that romance novels are basically like every other form of media, then that would be fine. But no, the authors needed to get this from sexual script theory and felt the need to list their confirmation of it under the heading of "Noteworthy Findings." Naturally, to get a good representative sample of romance novels to study, they picked the 1989-2009 winners of the Romance Writers of America's RITA Award for contemporary romance novels (plus one winner of the Golden Medallion award, since there was no RITA Award for contemporary romance in 1991). It's good when authors are nice enough to let you know before you get too far into their article that they were busy playing Pokémon all through their research design courses. The authors write, "Rita award winners were chosen because it was thought that these novels might be considered especially representative or prototypical examples of the genre." If you want to get a representative sample of the genre, every statistics or research methodology book that you bought and obviously never read talks about something called a simple random sample. What these authors did is to pick the least representative sample they could possibly find. It's like if you wanted to find out if a company you are thinking of working for treats its employees well, but rather than talking to the employees, you talk to the board of directors. Even assuming that the RITA Awards do a good job representing the range of romance novels (they don't), all your sample will represent is what kind of contemporary romance novels the people who paid money to submit romance novels for the RITA awards think are good.
Actually, trying to analyze typical American romance novels by looking at only RITA Award winners is very much like trying to analyze typical American television shows by only studying actors who won an Emmy Award. In 2009, which was the last year included in this little study, the Screen Actors Guild reported that 71.9% of all roles in episodic TV shows were filled by caucasians. Meanwhile, something like 97% of Emmy winners in 2009 were caucasian. Yeah, network TV could do better, but looking only at award winners makes the situation look even more awful than it is. I'd say this is depressing, but it's still starting out better than the last research paper.
What does the study tell us about the contemporary romance novels favored by people who paid money to submit novels for RITA Awards? Well, condom use has increased since 1981. Also, four of the romance novels had no sex scenes.
The paper's "Strengths and Limitations" section starts with "The study sample was relatively small, consisting of 20 books and a total of 46 sex scenes." Yes. Yes, it was. But saying the real problem with this study is the small sample size is like saying that the problem the problem with your house burning down is that you'll miss this week's episode of Supernatural. It's a bad sample. Picking more books from a very biased set of romance novels doesn't give you a better sample. It gives you a bigger bad sample. The authors suggest that "[g]iven the small number of books, and the fact that all were Rita award winners, the generalizability of findings from this study is limited to English-language, North American, single-title contemporary romances." No. No, no, no. On behalf of all of your statistics and research methodology teachers, NO! We tried to explain the difference between the mean and the maximum. I know both of those show up when you use 1-Var Stats on your calculator, but they are not the same.

Is this amateur hour? Well, as I was reading the article, I couldn't help but think that it sounds a lot like the kind of article that grad students knock out to satisfy the requirements for one of their classes, or maybe to summarize a pilot study that never really went anywhere, and then clean up just enough to get it published somewhere. And yeah, as it turns out, the authors were both grad students at the University of Ottawa.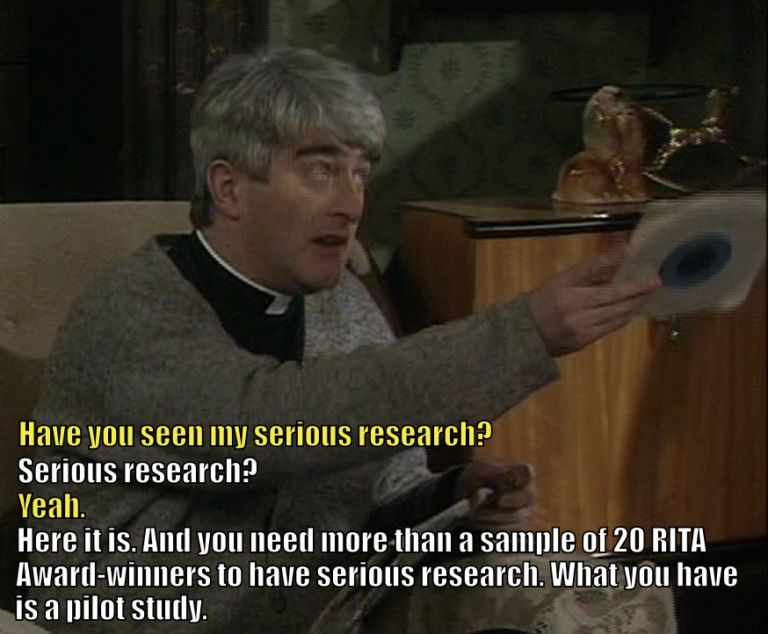 At the second-grade science fair, this would be the first-grade student who somehow snuck out of class and is running around the room loudly telling everyone they bump into about the awesome volcano they're going to make next year. Oh, well. At least the authors of this paper weren't actively trying to be deceptive or dishonest.
I swear I'm not running through a list of the most craptacular research on romance novels. I started out looking for real research on romance novels, but I quickly realized I had to settle for what you've seen here. So, is there any real research on romance novels? Uh… sure? I'm sure there is at least one book or article written by someone who meets most or all of the following criteria:
has read a wide range of romance novels, either before or during the research process
is operating in good faith
has some sort of relevant graduate-level training
took and passed one or more statistics or research methodology classes
remembers a reasonable amount of information from those classes
is not deeply confused about fundamental aspects of their academic field(s), especially on topics that are covered acceptably by required high school courses
If you find somebody like that, please let me know. I'm sure I could keep going through journals, but it's getting kind of irritating. There is one bright side, though. When I started writing about romance novels, I said I wasn't the best person to defend romance novels. My opponents, though, aren't the best people to critique them, so at least in that regard, it's been a fair fight.
I may come back to romance novels if I find something else spectacular to cover, but let me leave you with this one last article written by more evolutionary psychologists: The Texas Billionaire's Pregnant Bride: an Evolutionary Interpretation of Romance Fiction Titles, in the Journal of Social, Evolutionary, and Cultural Psychology. In case the title of the journal isn't enough of a red flag, they identify themselves as evolutionary psychologists in the first paragraph, and go on to explain that evolution and market forces combine to make romance novels the perfect reflection of some universal features of the female mind. Their cunning plan is to analyze the titles of romance novels released by one company, because surely these will tell us all about the mysterious lady brain.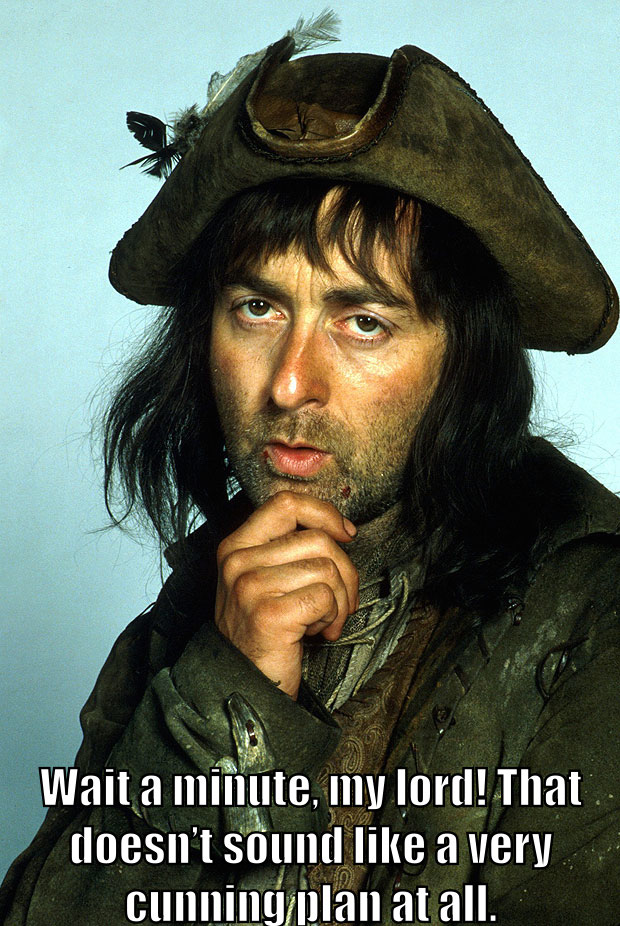 It's really kind of endearing how hard they work to normalizing the words in the titles so they could be compared more easily, given that the rest of their methodology is a total disaster. It's like they think they are researchers! Also, the word "cowboy" is the second most popular word in their list of titles. Why do I mention that? Well, cowboy romance is a relatively new genre, which is something that shouldn't happen if romance titles reflect structures in women's brains that are the result of millennia of evolution. In other words, either these dudes have badly misunderstood how evolution works or evolutionary biologists (actual scientists) have badly misunderstood how evolution works. (Spoiler: misunderstanding evolution is for dudes!)

Hold up! Before I let you go, I've just got to share this one last little bit of research, from the "Everything I Know About Women I Learned by Analyzing the Titles of Romance Novels" team:
The field of Darwinian literary studies has effectively demonstrated that it is possible to examine texts and arrive at meaningful conclusions about evolved human behaviors, motivations, and emotions (Carroll, 1995). Thus, by analyzing texts, one is actually analyzing human nature, albeit indirectly. For example, one can study Pride and Prejudice by Jane Austen to gain insight into women's mating strategies (see Strout, Fisher, Kruger & Steeleworthy, 2010).
Darwinian literary studies? Really? You've got to be shi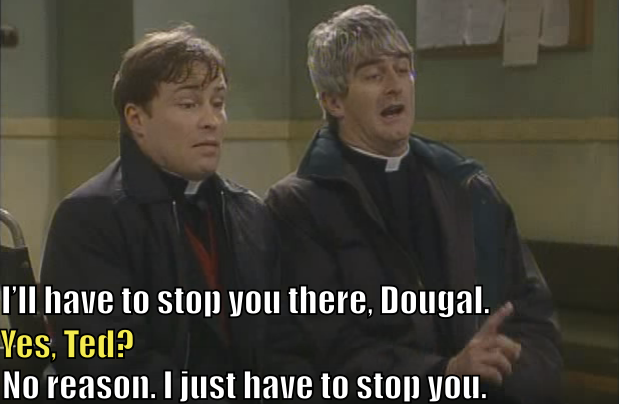 | Stock Attack | Used? |
| --- | --- |
| Stimulation of violence, sadism, and criminality | ❌ |
| Undermining of sexual morality and legitimate authority | ✅ |
| Promotion of passivity through narcotization, hypnosis, and desensitization | ❌ |
| Substitution of fantasy for reality; promotion of escapism | ✅ |
| Promotion of stereotypy, distortion, oversimplification, and irrelevance | ❌ |
| Deliberate emotional manipulation and exploitation of consumers | ❌ |
| Destruction of literacy | ❌ |
| Weakening of family ties | ✅ |
| Destruction of artistic integrity and creativity in society | ❌ |
| Homogenization of culture at the lowest level | ❌ |
| Promotion of materialism and conformity | ❌ |
| Making readers less intelligent | ❌ |
| Posing an actual physical risk to health | ❌ |
| Being addictive in the same way that drugs or alcohol are | ❌ |
| Being metaphorically (or literally) infectious, toxic, or venomous | ❌ |
| Causing the end of some mythical golden age, or at least reminding us of its end | ❌ |
| Being fun or pleasant, since nothing fun or pleasant can be good for you | ❌ |
| Total: | 3 |
Up next, we return to old coots of yore and their fear of novels in general with the mysterious F. C. W. (quite possibly Francis C. Woodworth), who, like JT Crane, felt that novels were actually physically toxic and coincidentally has a quote from an ex-novel addict. In this case, though, "ex-" means that the person gave up novels, not that the person was driven to suicide by novels.