Right now I'm sure many parents would rather their kids spend less time playing video games or texting or whatever kids do these days and more time reading. Consider, for example, this Wall Street Journal article which complains about all the silly things the kids these days write because they don't do enough of the reading. Here is a Language Log post providing historical context for (or maybe debunking) the WSJ article. I suspect "The Kids These Days and the Not Doing Enough of the Reading" will be a future post, but today we're going to focus on exactly the opposite problem: the kids these days are reading the novels.
So, what did people in the 18th, 19th, and early 20th centuries have against reading novels? Look at the list in the first post. Novels have been accused of pretty much every single one of those things, including the destruction of literacy. The mildest criticism, which isn't specifically on the list, is that they take time away from studying more serious works. But we will also see claims that they are addictive, poison the mind and soul, encourage rebellion and the destruction of the social order, cause brain damage, desensitize people to violence, lead to crime, and encourage suicide. The list goes on. As Patrick Brantlinger in The Reading Lesson: The Threat of Mass Literacy in Nineteenth Century British Fiction observes, in the 18th and 19th centuries, even fairly mainstream novels tended to include something about the dangers of novel-reading. Some novels openly mock the supposed danger posed by novels, but others openly admit that certain kinds of of novels (but not, dear reader, the volume you hold in your hands at this very moment) are every bit as evil as the novel-haters say they are.
"But surely," some of you are probably thinking, "novels back then were dull and boring. I've read The Red Badge of Courage, Wuthering Heights, and other stuff like that in high school. What would people actually complain about?"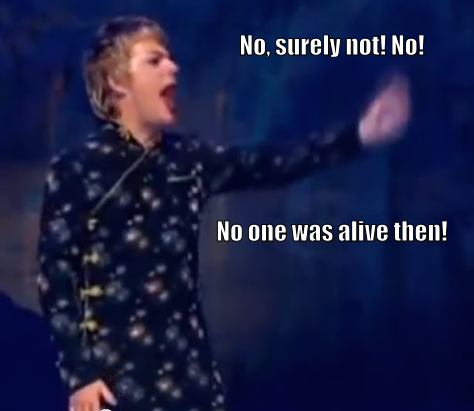 I see your boring old novels, and I raise you Fanny Hill, a novel which, so the Bishop of London claimed, was directly responsible for two major earthquakes. But you don't need to look for novels with mutual masturbation scenes to find books that caused concern. Take, for instance, Jane Eyre. Yes, that standard of high school reading lists caused quite a stir less than a year after it came out.
The Case of Jane Eyre
Most of the early reviews for Jane Eyre were positive. For example, the reviewer for the Atlas said, "This is not merely a work of great promise; it is one of absolute performance. It is one of the most powerful domestic romances which have been published for many years." The Era begins its review with "This is an extraordinary book. Although a work of fiction, it is no mere novel, for there is nothing but nature and truth about it…" It concludes by assuring us that the author must be a male, since "no woman could have penned the 'Autobiography of Jane Eyre'." Keep in mind that Charlotte Brontë published under the name Currer Bell, so nobody knew anything substantial about the author. George Henry Lewes, on pages 691 of the December 1847 volume of Fraser's Magazine, says "no such book has gladdened our eyes for a long while," and spends four pages gushing over the book.
Then, just a year after its publication, we see this from the Rambler: "Jane Eyre' is, indeed, one of the coarsest books which we ever perused… [T]here is a tendency to relapse into that class of ideas, expressions, and circumstances, which is most connected with the grosser and more animal portion of our nature…" The Rambler was not alone in suddenly coming out against Jane Eyre, and the first chapter of Dr. Sara Lodge's Charlotte Brontë – Jane Eyre covers this shift nicely.
But why the shift in the first place? Well, George Henry Lewes speculated that Currer Bell was actually a woman. William Makepeace Thackeray was sure of it. Eventually other people figured it out, and that is roughly when the reviews changed. The passion, the use of slang and Northernisms, the rough language, all of which were easy to overlook when written by Mr. Currer Bell, were deeply troubling in a book written by Miss Currer Bell. Jane Eyre was called vulgar, coarse, and anti-Christian, and its author was believed to be an angry rebel interested in tearing down the social order. Of course, the fact that 1848 was a year of political instability across Europe probably made people extra sensitive to these issues. Louis Philippe of France was deposed the year after Jane Eyre was released, so revolutions elsewhere were not impossible.
We're keeping score. Didn't I tell you that? No? Well, we are. How did the Jane Eyre haters do? Which stock attacks did they manage to use?
| Stock Attack | Used? |
| --- | --- |
| Stimulation of violence, sadism, and criminality | ❌ |
| Undermining of sexual morality and legitimate authority | ✅ |
| Promotion of passivity through narcotization, hypnosis, and desensitization | ❌ |
| Substitution of fantasy for reality; promotion of escapism | ❌ |
| Promotion of stereotypy, distortion, oversimplification, and irrelevance | ❌ |
| Deliberate emotional manipulation and exploitation of consumers | ❌ |
| Destruction of literacy | ❌ |
| Weakening of family ties | ❌ |
| Destruction of artistic integrity and creativity in society | ❌ |
| Homogenization of culture at the lowest level | ❌ |
| Promotion of materialism and conformity | ❌ |
| Making readers less intelligent | ❌ |
| Posing an actual physical risk to health | ❌ |
| Being addictive in the same way that drugs or alcohol are | ❌ |
| Being metaphorically (or literally) infectious, toxic, or venomous | ❌ |
| Causing the end of some mythical golden age, or at least reminding us of its end | ❌ |
| Nothing fun or pleasant can be good for you | ❌ |
| Total: | 1 |
Why Panic Over Novels?
Okay, so maybe people took issue with books that depict graphic sex or that remind us that women are human, too. Hey, people still react that way today. Sorry, but no. This was a long-lasting phenomenon, and bits of it are still with us today. Ana Vogrinčič's article "The Novel-Reading Panic in 18th-Century in England: An Outline of an Early Moral Media Panic,", gives a good overview of the phenomenon and is worth a read if you are really interested. I'll summarize some of the parts that I found especially relevant, though, since I'm not sure I can trust you to read the article yourself. In short, you can chalk it up to a combination of snobbery and fear of social change.
First, people believed that most novel readers were women. In case you aren't familiar with gender politics in the 18th century, women were second-class citizens (so really it was a lot like things nowadays).
Second, novels were becoming more and more accessible to the "undesirable" elements of society. Literacy was on the rise, meaning it was on the rise among the lower classes. Novels exacerbated that, since they were mostly written a more natural way that was easier for less educated and less literate people to understand. Plots and settings for novels were more likely to be familiar to a broad range of people, too. Finally, the price of novels was dropping. All of this contributed to novels ending up in the grubby paws of ordinary human beings, and not just the elite. Furthermore, novels seemed to be written by as wide a range of people as they were read by.
Finally, Britain's elite were frightened by potential as well as actual social changes. From their perspective, it had suddenly become far too easy for people who did not belong to join the ranks of the comfortably wealthy. Society was growing more secular. There were fears that the poor and oppressed might notice just how badly they were being exploited by the rest of society and, outnumbering the wealthy upper crust, decide to do something about it. Marriage, inheritance, and women's role in society were all changing, and novels could in some way be connected to all of those things. Whether they caused or merely reflected social changes wasn't particularly relevant — attacking novels, novel readers, and novel writers was substantially easier than trying to fight against large-scale social changes.
That might cover the 18th century, and we can see some similar things going on with Jane Eyre in 1848, but fear of novels lasted well at least three generations past that, and is still in some ways going on now. Why? In Evil Influences: Crusades Against the Mass Media, Steven Starker suggests that these kinds of panics have been so popular (in American history, at least) because being able to point at one single cause of all social ills "has the virtue of making our lives seem far more comprehensible and controllable. All we need to do is get rid of television (comics, rock-and-roll, movies, magazines) and things will be right in the world again." In other words, for basically the same reason people flipped out over novels in the 18th century. We have always had social issues and social change of some sort, and blaming something concrete, like novel reading, has always been easier and more satisfying than actually thinking about and dealing with real issues. In fact, Starker suggests that some of these overreactions to fake threats might have been deliberately started to avoid dealing with real issues.
So, what, our list of novel-haters is made up entirely of elitist snobs, classists, misogynists, religious goofballs, and dishonest politicians? Not quite. Next time, we're going to take a look at no less a literary giant than Samuel Taylor Coleridge.