If you ever watched a lot of American 1980s TV sitcoms, you probably saw several "Very Special Episodes." In these episodes, little things like humor, characterization, and plot take a back seat (or maybe a ride in the trunk) to what are generally ham-handed attempts by aged, and usually pretty clueless, adults to impart very simple messages about very complex topics to children who aren't nearly as stupid as the adults believe them to be. But what if you grew up in the 1840s, before "Very Special Episodes" of 1980s American sitcoms were readily available? Well, the Reverend Daniel Smith has you covered! Your parents, who assume you must be dumb as fungus, would surely have purchased one of Rev. Smith's Anecdotes for the Young: or, Principles Illustrated by Facts. The you could be talked down to whenever you wanted!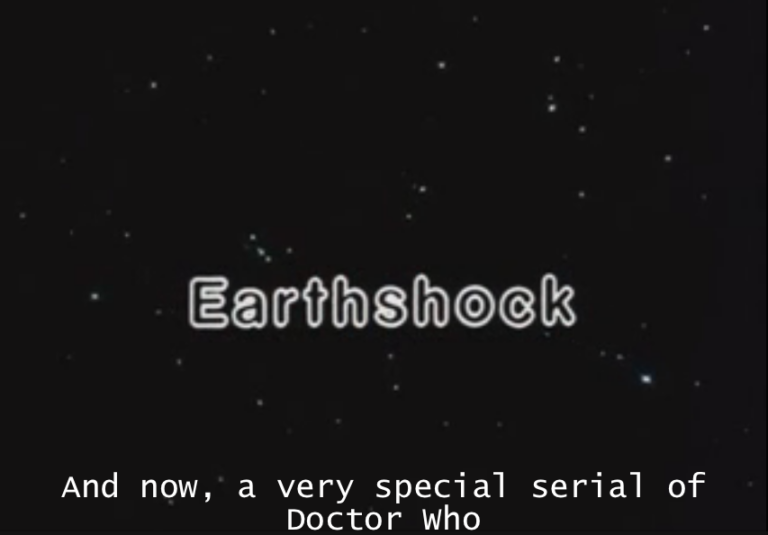 The book is mostly what it says in the title. It is full of anecdotes. They are certainly aimed at the young. It does deal with principles. Facts, though, are in rather short supply. There is a section specifically labeled as containing facts, but it doesn't seem any different than the other sections. I take it from the title and the organization of the book that facts are separated, but I think they may actually have been left out by accident.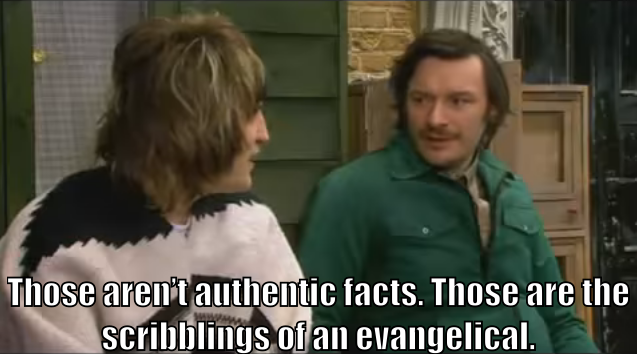 Also, I seriously question the meaning of "young" here. In the preface, the author says that the book is aimed at "young persons, from twelve or fourteen years of age up to twenty or five and twenty". What? I've read these anecdotes, and some of them are fine to read to children who are too young to read, but I don't see how any of them would be appropriate to a twelve-year-old, much less a five-and-twenty-year-old. This means at least one of four things:
People in the 1840s weren't anywhere near as smart as they are now.
Moral education in the 1840s was a disaster that makes the state of math and science education in the United States today look like some kind of Star Trekian post-scarcity utopia.
The Reverend Daniel Smith had absolutely no memory of what he was like before he turned 40, and has never met or heard stories about anyone under the age of 40.
I have no idea what anyone under the age of 40 is like.
Option 1 seems moderately unlikely. I know there's the Flynn Effect, where normalized IQ scores have been growing over the years, but there's even less evidence for IQ than there is for alien abductions, and the simple fact that people still talk about IQ at all suggests that people aren't any smarter now than they were in the 1840s. If you still aren't sure, I've got 1,001 words for you: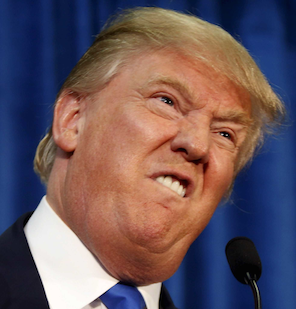 Option 2 may have some merit. In the 1840s, people like the Reverend Smith and a bunch of other folks we've already met in previous installments of The Kids These Days were in charge of moral education. Compare that to the 1980s, when you could watch A Very Special Episode of Alf, or see a 30-second commercial in which Hulk Hogan tried to teach you a life lesson. Honestly, I'd probably leave a kid with Alf and Hulk Hogan before I'd leave one with The Reverends Smith or Fordyce, Clara Reeve, Doctor Baldwin, or JT Crane. Seriously, though, we very likely do have more readily available sources of nuanced, well-reasoned, not entirely frothing-at-the-mouth moral education than your average parent in the 1840s. That doesn't mean I don't think option 3 isn't also true. For option 4, I'll admit that kids (ages 0 to between 17 and 35, depending) don't make a whole lot of sense to me, but as a teacher with some background in actual education research, I do have a reasonable grip on their cognitive capacity. While I am frequently disturbed by the number of people in this age range who consider the Pokemon and Digimon TV shows to be watchable, I'm also pretty sure that they wouldn't learn very much from the simple, simple, trite, simple, insultingly simple, predictable, repetitive stories in this book.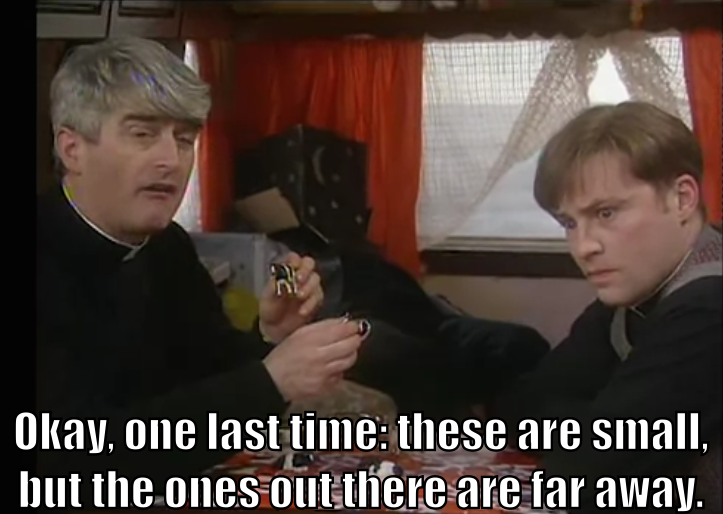 I'm doing this Very Special Episode of The Kids These Days and The Novels not to mock Anecdotes for the Young generally, but to look at its section on novels. Yes, it has sections on a variety of evils, including lying, generally being dishonest without lying, profanity, idleness, intemperance, manufacturing and vending intoxicating liquors, duelling (sic) (the only subheading under the heading "Revenging Insults"), keeping bad company, licentiousness, theaters, cards, dancing, works of fiction (the only subheading under the heading "Books"), irreligion and infidelity, danger from erroneous doctrines, Unitarianism, neglect of public worship, and all the other ways you can do religions wrong. I realized I started this list with the word "including," which sort of implied that I wouldn't list all of the topics, and technically I didn't, but I just couldn't help myself once I started. We'll come back to cards, theaters, and dancing in future The Kids These Days, if we ever finish novels, but for now we're looking at works of fiction.
I stumbled across Anecdotes for the Young while looking up Edward Bulwer-Lytton and Eugène Sue, two of F. C. W.'s favorite targets in the previous installation of The Kids These Days. The Reverend Smith's second anecdote under Books>Works of Fiction is "Bad Books and Homicide," in which Smith says the writing of Bulwer-Lytton and Sue were the efficient cause of a murder. The anecdote is pretty short, so I'll include the whole thing here.
The horrid tragedy which occurred in Richmond, Virginia, two or three years since, in which a man–Mr. Hoyt–was shot in his bed by an enraged husband, (Mr. Myers,) is still fresh in the minds of the community. Major Pollard, the father of Mrs. Myers, stated before the court that Mr. Hoyt had said to him, "Mrs. Myers is unhappy with her husband." "Then," said Major Pollard, "it is her own fault; for I know Mr. Myers to be a kind, honourable, and affectionate husband." Mr. Hoyt rejoined, "Your daughter is a splendid monument of grief." Major Pollard replied, If it was true, he attributed it to the reading of such impure authors as Bulwer and Eugene Sue.
There are other interesting things on the Works of Fiction section that I'd like to talk about, but let's look at the murder of Mr. Hoyt first. The Reverend Daniel Smith really loved this story, as it shows up again in his Lectures to Young Men on Their Dangers, Safeguards, and Responsibilities. Of course, he didn't love it enough to write anything substantially different for the two books, so I'm not going to bother quoting it again. The strange thing about its use in Lectures to Young Men is that it shows up, not in a section on the dangers of novels, but as the sole example of why greed is bad. This, at least, is different, so here's how he introduces it: "How many, impelled by a lust for gold, are spreading broadcast over our land a poisoned literature,–a single volume of which is sufficient to ruin many souls!" Before that, he was talking about greed and bankruptcy and swindling, and after he finishes his routine on Bulwer and Sue, he continues talking about the love of gain. I guess, as the author of a fair number of books, he instinctively associated writing with money.
Rev. Smith doesn't really go into detail about the murder, merely saying that Bulwer and Sue had some part in it. However, it was reported in a number of newspapers, including The Evansville Journal. The Body in the Reservoir: Murder and Sensationalism in the South discusses both the murder and its coverage in newspapers. To summarize, Marvin Hoyt (a Yankee) and Virginia Myers (a Southerner) fell in love, and eventually William Myers (a Southerner who just so happened to be married to Virginia Myers) found out. Major Pollard, Virginia Myers' father, asked Hoyt to break off the relationship. Hoyt said he would, but apparently didn't. After seeing that Hoyt had not, and discovering some of the letters exchanged between Virginia Myers and Hoyt, William Myers and a couple of his pals stormed Hoyt's room and, at gunpoint, demanded Hoyt sign a document promising to leave Richmond forever. Hoyt was, at the time, still in bed, but he apparently figured he was in a good enough position and refused (so the story goes). As a result, Myers shot Holt three times. Holt died three days later. The Evansville Journal reports the same claim about Bulwer and Sue: "the father of Mrs. Myers testified in court, that all these vagaries have been put in his daughter's head by reading the pernicious works of Bulwer, Eugene Sue, &c."
There is "An Authenticated Report of the Trial of Myers and Others, for the Murder of Dudley Marvin Hoyt, with the Eloquent and Able Speeches of Counsel, and 'The Letters' in Full, with Explanatory Notes that Furnish a Clear and Complete History of the Case," which, at 48 pages of text, is only marginally longer than the title.1 Rev. Smith condenses Major Pollard's statements from several different days in court into one paragraph. In his first time on the stand, Major Pollard did say that, if his daughter was unhappy in her marriage, it was her own fault. Some time later, after he has returned to the stand, Pollard continues: "I told [Hoyt] that my daughter had certainly been very indiscreet, and that I attributed her imprudent conduct to the demoralizing publications of the day, the novels of Bulwer and Eugene Sue."2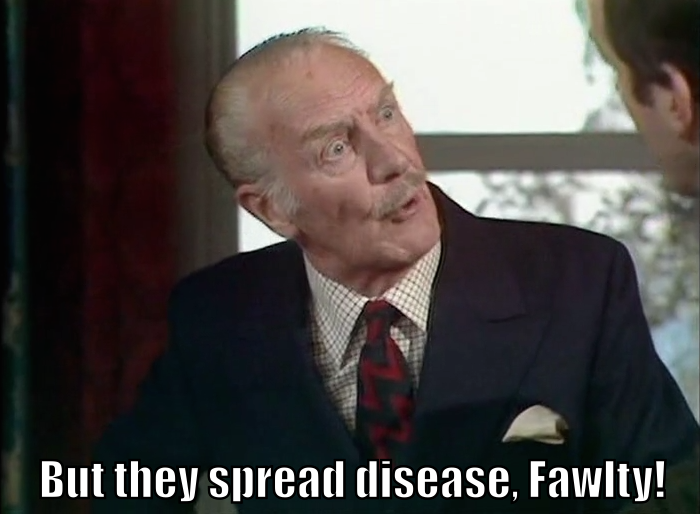 I'm honestly pretty impressed that Rev. Smith at least managed to summarize Major Pollard's statements without completely making things up, but he completely missed the Major's point. The Major isn't trying to imply that Bulwer and Sue were in any way responsible for the murder. He just wants to make sure that nobody thinks William Myers is a bad husband, and he does that by throwing his own daughter under the bookmobile. It says a lot about how novels were viewed by society, or at least how they were viewed by what passed for society in the antebellum South. Smith, on the other hand, is pretty clear about what he would like people to take away from the Major's statements. Titling this particular story "Bad Books and Homicide" is both unambiguous and dishonest.
Myers and his buddies were not convicted. I'm not sure which part of the Code of Virginia was specifically invoked here – §18.2-32 "It's always okay to kill a Yankee", or §18.2-47, "A man's gotta do what a man's gotta do when his property is threatened" – but either one would have been more than enough.
Let's check out the rest of Rev. Smith's anecdotes for children. He begins with some remarks.
Under the heading of "Improper and dangerous amusements" we may properly place the reading of works of Fiction. With the exception of an extremely small proportion, this class of books is read only for amusement. Indeed, they can be read for nothing else. They contain nothing useful. A person may read whole libraries of fiction without obtaining as much valuable information as might be gathered from a single well-selected duodecimo.
This from a guy who thinks he's written a book that five-and-twenty-year-olds would be caught dead reading. Or, heck, that ten-year-olds would be caught dead reading. How deluded Smith must have been to think that anyone old enough to read would get much out of his book is beyond my ability to imagine, and I know people who say things like "Algebra will be useful in real life." with a straight face. But Smith continues.
But they are not merely useless: the vast majority of them are positively pernicious. They excite the passions of young people at a period when passion is quite in advance of reason, and consequently when it needs checking rather than exciting. They inflame the imagination, and fill it with false and overwrought pictures of life and manners. They are framed "to thrill, and dazzle, and horrify;" and to accomplish this end, must be filled with plots, intrigues, disappointed love, seduction, suicide, and blood. Religion is caricatured; morals are perverted; and crime is extenuated. The reader's delicacy is continually shocked; until finally, the finer feelings become blunted. In the meantime, books that require thought, or inculcate serious duties of life, are regarded as tasteless and insipid; and are neglected or thrown aside. Life, with its sober and stern realities, becomes monotonous and tiresome; and the romance reader, long accustomed to dwell in the regions of fancy, sighs of excitement and adventures in real life–for a world of heroes and heroines,–a world of perpetual love and dalliance, amid green bowers, singing birds, fountains and lakes, palaces and pleasure-grounds. As such a world is not to be found, the novel reader becomes a sickly, sighing sentimentalist; never pleased, always unhappy, peevish, irritable, a burden equally to self and friends. This is the result with softer natures. Those of sterner stuff read of bandits and pirates' tales, of ferocity and blood, and are fitted for "treason, stratagems, and spoils."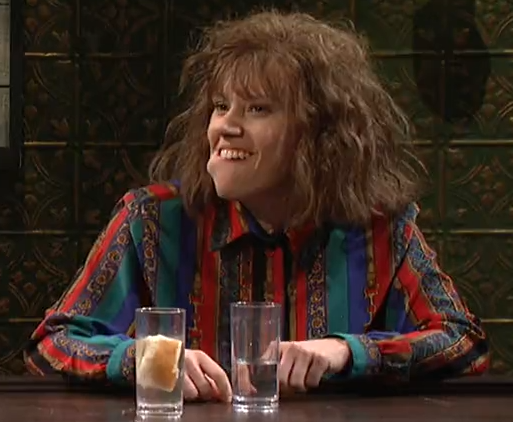 First, it's amazing that Rev. Smith managed to write so many books without ever having heard of paragraphs. (You'll find out how he pulled this off in a future post.) Second, about half of his description of novel-readers sounds like a wild fantasy written by the kind of person who, in the 21st century, would be running a Blogger site that uses dozens of different fonts per page (or maybe just a big wall of text in a monospaced font) in which he attacks everyone and everything he can think of. Honestly, I think Rev. Smith's book does a much better job caricaturing religion and perverting morals. To be fair, anyone who has ever read anything else would feel the writing of Smith and other people like him tasteless and insipid, and would reasonably neglect them or throw them aside. Smith and his fellows themselves are fairly accurately described as never pleased, always unhappy, peevish, irritable, and a burden to friends. I guess Reverend Smith must have a softer nature.
Thus ends Smith's introductory notes for five-year-olds. Up next is "Bad Books and Homicide," followed by "Opinion of Dr. Hawes." Dr. Hawes' opinion happens to be pretty much exactly the same as Rev. Smith's.
No habitual reader of novels can love the Bible, or any other book that demands thought, or inculcates the serious duties of life. He dwells in a region of imagination, where he is disgusted with the plainness and simplicity of truth; with the sober realities that demand his attention as a rational and immortal being, and an accountable subject of God's government.
This comes from Lectures to Young Men, on the formation of character, & c. addressed to the young men of Hartford and New Haven, by Joel Hawes, D.D. The good Dr. Hawes also says "Bad books contain a secret and deadly poison," and "Many a youth has been destroyed by reading a single volume." Hawes lumps novels, periodicals, newspapers, and pretty much everything except the Bible and natural science books together and describes them as "so much trash and poison".
After Dr. Hawes' widely-quoted but poorly-informed opinion, we get "A Vitiated Taste Hard to Cure." It's another phony quote from a phony novel addict, this time courtesy of the New York Evangelist. At least, Smith and other folks say it's from the New York Evangelist, although since they all seem to be copying every bit, including the part that says "(says the New-York Evangelist,)", it's possible this is wrong. I can't find the issue of The New York Evangelist that carried this piece, so I can't even say if it started there or not.
I would make any earthly sacrifice, could I thirst after the Bible as I have after novels. The greatest daily cross I am called to take up, is to pass a novel without reading it. I would urge it as a warning to all my sex, to beware of this fatal rock. Beware of wasting not only days, but nights, in making yourselves fools all the rest of your days, if not absolutely wretched.
Great stuff. I'm perpetually amused by out-of-touch old guys who think they've secretly mastered the lingo of the kids these days. Really, though, how sad is it that Rev. Smith needed to borrow somebody else's fake novel letter rather than making up his own? It's like a guy who buys a ham & cheese sandwich that contains nothing but bread, ham, and cheese every day for lunch because he doesn't know how to make one himself. Huh. That sucked a lot of fun out of the fake note.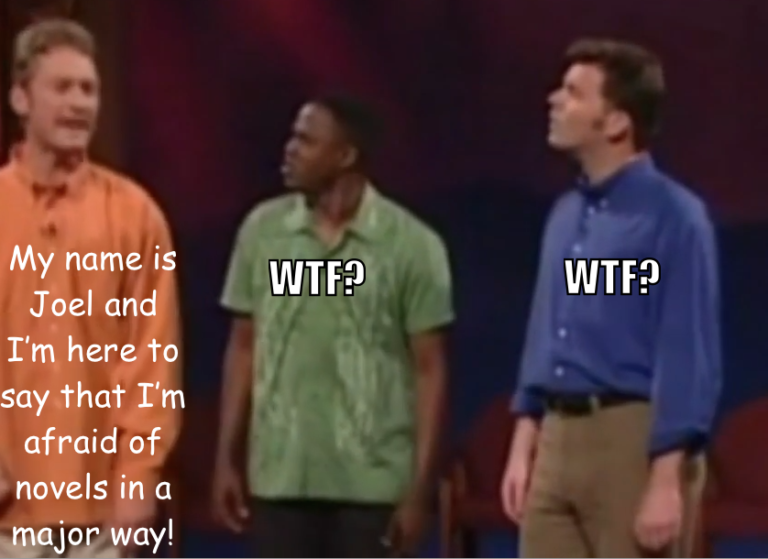 Up next is "Novel Reading and Insanity," which means that in addition to causing murders and making you unable to love the Bible no matter how much you really want to love it, novels can literally cause insanity.
A physician in Massachusetts says, "I have seen a young lady with her table loaded with volumes of fictitious trash, poring, day after day and night after night, over highly-wrought scenes and skilfully portrayed pictures of romance, until her cheeks grew pale, her eyes became wild and restless, and her mind wandered and was lost–the light of intelligence passed behind a cloud, her soul was forever benighted. She was insane incurably insane, from reading novels."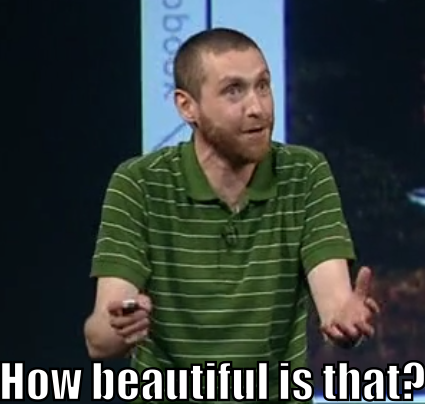 I haven't been able to track down this alleged physician or the original publication that carried this quote. The earliest I can find is in the Vermont Phoenix, May 11, 1849 (second column, about half-way down). They attribute it to our old friend, the American Messenger. Unfortunately, I still can't find any issues of the American Messenger from before 1850. Either way, this isn't exactly a high-quality argument to make. Despite all the places this story appears, (including this article from 1927!), they somehow never ever mange to find a better anecdote along the same lines. This isn't the only quote to suggest that actual medical doctors believe that novels cause insanity. It's just the closest thing anybody at the the time had to evidence, which is pathetic even for folks like Smith, who honestly believe that the plural of "anecdote" is "data." (Smith and company probably disagree on whether the singular of "anecdotes" is "data" or "datum," though.)
There are several other instances of doctors, or people who claim to be doctors, blaming novel-reading for mental disorders, but they never manage to furnish any evidence. We have, in no less a publication than The Lancet, in February of 1845, a lecture listing novel reading as a cause of insanity. Specifically, it is under "Accidental Causes > Moral Causes > Intellectual Excesses > Exaltation of the imagination by the > Reading novels." Also, back in 1771, an obscure French dude named M. D. T. Bienville, who claimed to be a doctor (and who may well have been a doctor, but nobody seems to have ever heard of him), wrote La Nymphomanie, ou Traité de la fureur utérine, or, as the 1775 English translation was titled, Nymphomaina, or a Dissertation concerning the Furor Uterinus. Bienville wrote that nymphomania could be caused by rich food, chocolate, or novels. I've also found a record of causes for admission to the French mental asylum Charenton, from 1826 to 1836. During this time, 13 people were admitted for reading novels. There are a few things you should keep in mind, though. First, being admitted to an asylum for reading novels is not the same thing as a real, serious (for the time) doctor finding medical evidence that novel-reading caused a mental disorder. Basically, the admissions criteria for an asylum were "Has somebody paid us to admit you?" and "Can we lock the door before you manage to get out?". The cause appears to have been almost an afterthought: rather than writing down "embarrassing to family members," "annoying to neighbors/coworkers," or "jostling my political career," over and over, folks at the admissions desk wrote that 23 people were admitted for "political events," 2 for "excessive joy," 49 for "reverses of fortune," &c. &c. Third, the number of people admitted for novel-reading was actually less than the number of people admitted for "excessive study" (16) or "excessive devotion" (23). However, there was at least one physician who believed that novel-reading might benefit the inmates of his mental asylum, and the same article also mentions a debate as to whether having a Bible available to inmates was helpful or harmful. Remember, more people were admitted to Charenton for excessive devotion than for novel-reading. Either way, this is not a claim to be taken seriously. Medical opinion at the time, especially on this topic, appears to be more based on stories heard from friends in the schoolyard than on actual facts.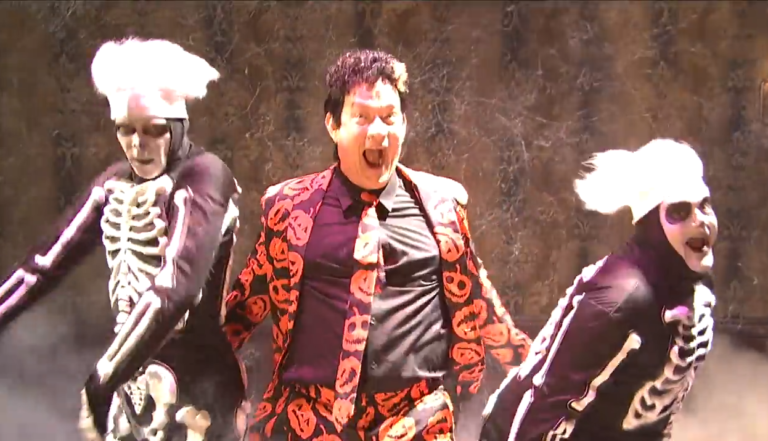 The next great mind Smith quotes is Hannah More, who, as you might remember from a previous installment, is fine with novels so long as those novels guarantee that the poor stay quiet and keep supplying her with everything she needs. Smith quotes a bit from this sketch, and the part he quotes is the most stereotypically Hannah More ever. In it, she complains that reading fiction, even harmless stuff, "stirs the imagination, which wants quieting; irritates the passions, which want calming;" and so on. In other words, she is once again worried that novels-readers will wake up, throw off their chains, and beat people like her to death with farm implements. However, if we keep reading from the full sketch, we get to something more interesting: "if the hours spent by the higher and middle classes in this profitless perusal could be counted, they would, probably, far exceed in number those spent by the gay in far more ostensible and public dissipation." As I said when we first encountered Hannah More, she was a complicated character. Yeah, she lived a life of comfort at the expense of the working classes, but she still believed in the value of hard work. Specifically, she believed the poor should toil for the benefit of the "higher and middle classes," but she believed the higher and middle classes needed to do their part to crush the poor beneath their feet rather than sit around reading novels and trusting the poor to crush themselves. I know, usually "complex" means something like "evil, but you're still expected to root for them because they're the main character," but in this case it just means "lazy and willing to work hard for it."
Let's move on. Up next is Dr. Wayland, whose opinions are often found next to those of Dr. Hawes in publications dedicated to being terrified of novels. What wisdom does Dr. Wayland have for us? "He who meditates with pleasure upon fictions of pollution and crime, whether originating with himself or others, renders it evident that nothing but opposing circumstances prevents him from being himself an actor in the crime which he loves." In other words, if you think about bad things, then obviously you will do bad things, and the only reason that the millions of novel-readers over the last few hundred years have not brought civilization to an end through excessive crime is… uh… superheroes? Heck if I know. Anyway, the person responsible for this quote is Francis Wayland, D. D., and the source is his book The Elements of Moral Science, with questions for examination. Of course, if you actually read Dr. Wayland's book, you'll find that he isn't talking about novels at all. His point is that doing good, or doing evil, involves not just actions but also thoughts. This is Smith misrepresenting someone else's work for his own benefit. One wonders how Rev. Smith, who certainly must have meditated with pleasure on all parts of the Bible, including (probably especially including) the parts about incest and mass murder and borrowing things from your neighbors just before you skip town, managed to avoid becoming one of the most wanted criminals of his era. My guess is that he lacked both the imagination and the talent.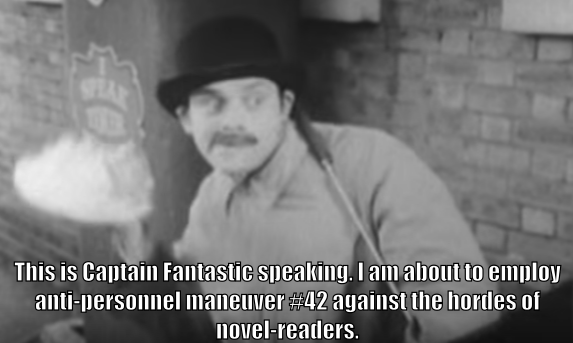 Actually, Dr. Wayland appears to be pretty okay with novels. In a lecture on the imagination, and specifically on how to develop it, he references famed novelist Sir Walter Scott. As it turns out, quite a few people who hated on novels in general were willing to give Scott a pass. Dr. Wayland, however, doesn't even feel the need to say how Scott's novels are special. He just starts talking about how nice it is to have Scott's memoirs, and about what a fantastic novelist he was. Sir Walter Scott comes up several other times in those lectures, as do novelists in general, and Dr. Wayland never feels the need to say, "Novelists may be responsible for most of the crime in society, but they're dashed creative fellows!" He is even okay quoting Scott on the need to find "a good robber's cave" to set one of his stories in, and he has no problem casually referencing Scott's The Pirate. What would Rev. Smith have said of Dr. Wayland, peppering his lectures with stories of bandits and pirates? But it gets worse. Dr. Wayland doesn't seem to think children developing a taste for novels is bad, and is even okay with the thought that "tears in abundance will be shed over the sorrows of imaginary heroes." Smith would argue that crying over a novel is a clear symptom of the inability to tell reality from fiction, but Dr. Wayland views it as a natural development of the mind. Who knows if Smith even read anything Dr. Wayland ever read except this specific quote, though. These kinds of things were passed around without any context in religious magazines and newspapers pretty frequently back in the 1800s, so it's possible that Smith was quoting Dr. Wayland in good faith. Anything's possible.
The last bit in his rather vapid set of anecdotes about the danger of novels is "The Two Novel Readers." I'll be honest here. I was expecting at least one, and possibly two, fake notes from reformed (or doomed) novel readers. Instead, we get a bunch of window dressing, and then nothing but "The one broke off at once from her novel-reading habits, the other retaining his. Will not the day of judgement reveal many similar instances?" Probably not. None of Rev. Smith's anecdotes is really at the level that would win the American Messenger's award for best article on novel-reading, but this is probably the one that would be alone at the bottom of the list. Not only does Rev. Smith have trouble putting together anecdotes that would hold the attention of or provide instruction to anyone old enough to read them, but he seems completely unable to end a section on a (relative) strong piece.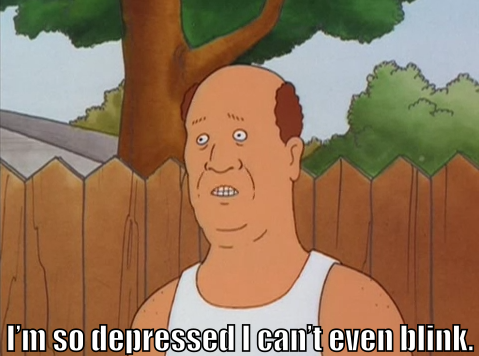 So ends Reverend Smith's anecdotes on novels, but before we wrap up Anecdotes for the Young, I should show you one more little thing to let you know just what kind of guy Smith is. In his section on the dangers of associating with infidels, he includes a story about a minister in India who is was unable to sleep. Just as he was thinking of going back to bed, a couple of sailors inform him that their chief mate is dying and ask if he could possibly show up and say a prayer. The minister, fine soul that he is, asks if it can wait until tomorrow. Think about that. I'm a math teacher, so I'm not exactly pretending to be responsible for people's alleged immortal souls, but if I get a text from a student at 11:30 at night asking how you calculate compound interest or something, I answer it. The reason I mention this is that Rev. Smith sees this guy, the minister who assumes that sailors routinely annoy members of the clergy by spending their limited shore leave asking ministers to pray for their not-very-sick friends when they could instead be drinking or visiting brothels, and who asks if a dying man can wait until a more convenient time to pass away, as the hero of the story. This is the guy you want teaching your kids morals?
So how did Reverend Smith's Very Special Episode score?
| Stock Attack | Used? |
| --- | --- |
| Stimulation of violence, sadism, and criminality | ✅ |
| Undermining of sexual morality and legitimate authority | ✅ |
| Promotion of passivity through narcotization, hypnosis, and desensitization | ✅ |
| Substitution of fantasy for reality; promotion of escapism | ✅ |
| Promotion of stereotypy, distortion, oversimplification, and irrelevance | ✅ |
| Deliberate emotional manipulation and exploitation of consumers | ✅ |
| Destruction of literacy | ✅ |
| Weakening of family ties | ❌ |
| Destruction of artistic integrity and creativity in society | ❌ |
| Homogenization of culture at the lowest level | ❌ |
| Promotion of materialism and conformity | ✅ |
| Making readers less intelligent | ✅ |
| Posing an actual physical risk to health | ✅ |
| Being addictive in the same way that drugs or alcohol are | ❌ |
| Being metaphorically (or literally) infectious, toxic, or venomous | ✅ |
| Causing the end of some mythical golden age, or at least reminding us of its end | ❌ |
| Being fun or pleasant, since nothing fun or pleasant can be good for you | ❌ |
| Total: | 11 |
Moons of madness! That's quite the score. He even managed to check "Destruction of literacy" and "Deliberate emotional manipulation and exploitation of consumers", two that I've been waiting to check off since this project began. But despite his amazing score, we haven't seen the last of Reverend Smith! No, he also slapped his name on a number of other books mostly written by other people, two of which we'll explore next time.
---
1: That is a ratio of 1.116 pages per word in the title, which puts it slightly ahead of Decimal arithmetic: Teaching how to perform all computations whatsoever by whole numbers without fractions, by the four principles of common arithmetic: namely, addition, subtraction, multiplication, and division, which at 35 pages comes in at a ratio of 1.296 pages per word in the title. However, since the original title of the latter, before being translated into English, was simply De Thiende, I think it's still worth mentioning.
2: Also worth mentioning is that in the extra pages at the end of the report, we find not one but two advertisements for Eugène Sue's novels. I don't know if this is means that somebody involve with the pamphlet's publication had a sense of snark, that coincidences just happen and that p values aren't the be-all and end-all of statistical evidence that some people think they are, or that contextual advertising is much older than Google.